Breeding Season:

This website will not cover the act of breeding itself, yet. That is for later discussion. But as a snake keeper there are issues that may arise as you grow your snake on from a baby. Triggers we cannot control (chiefly barometric pressure) will relay to male snakes reaching sexual maturity that the seasons are changing and to begin preparations for breeding season. During this time they may begin to shutter with food intake. This fasting period sometimes over in a matter of weeks other times protracted over several months usually occurs in the second or third winter period and will occur every year thereafter. This is nothing to worry about and is perfectly normal. Invariably when Spring arrives everything gets back to normal. Males may appear more energetic and agitated than normal. Incessant cruising of the tank may be noted. Their body clock is telling them it is time to seek out a mate. During those winter months whilst they were fasting and sulking under a log they were busy producing sperm stores for the coming season.

Cooler weather aids sperm production (spermatogenesis) and egg follicle production (oogenesis). Although we are not going to cover the minutiae of breeding, basic concepts need to be understood from a life cycle standpoint and why behaviours of your snake may change.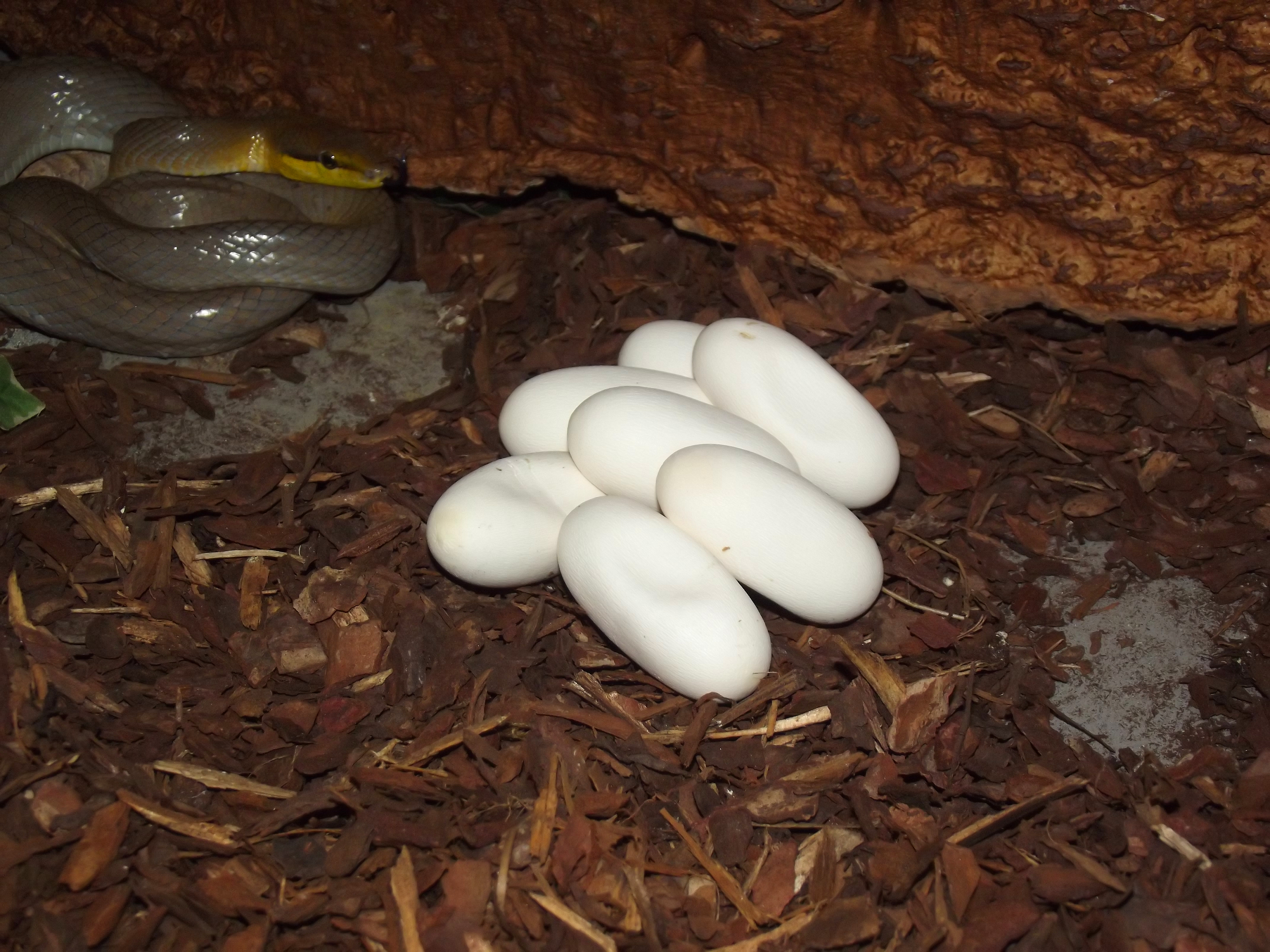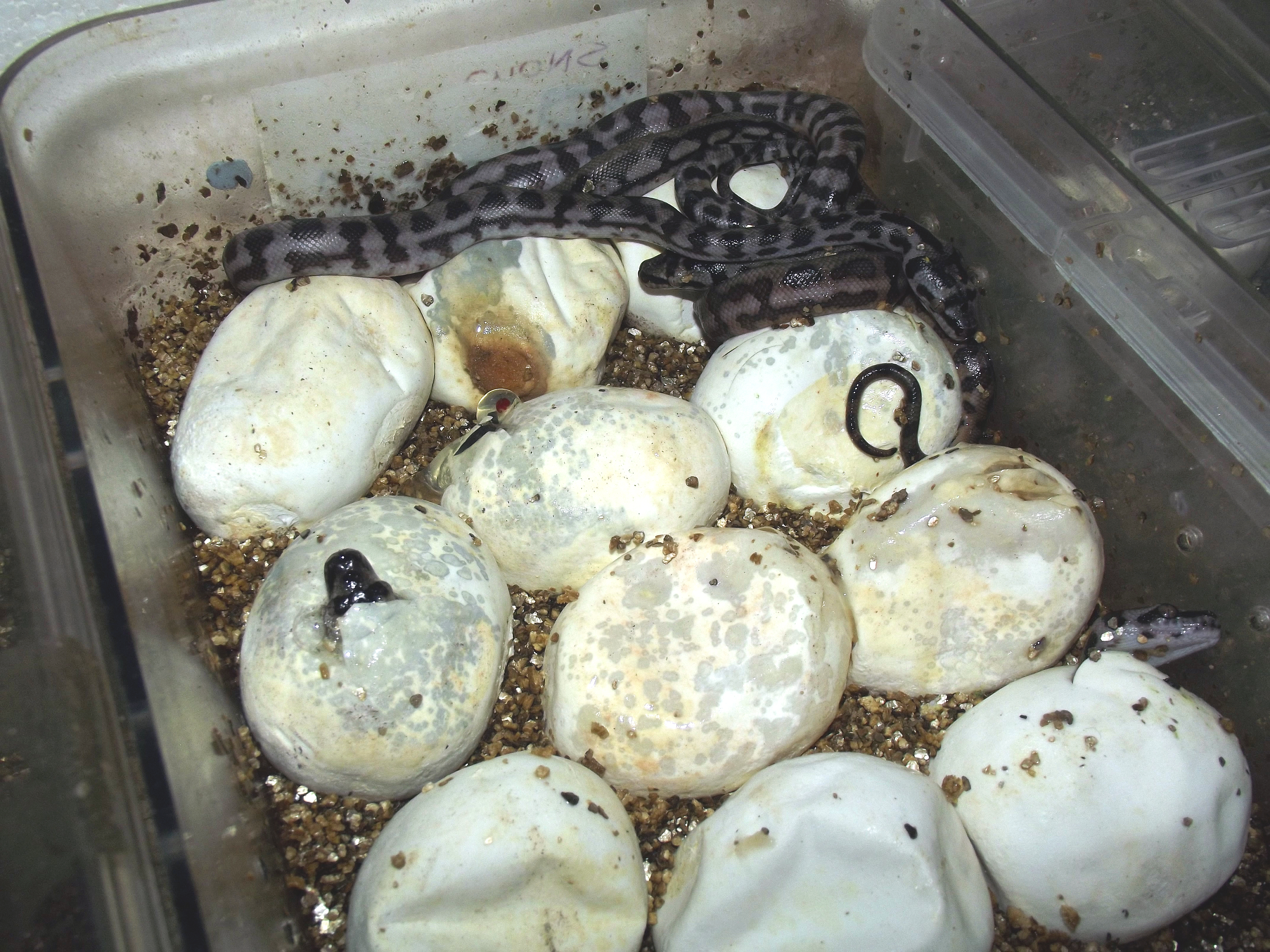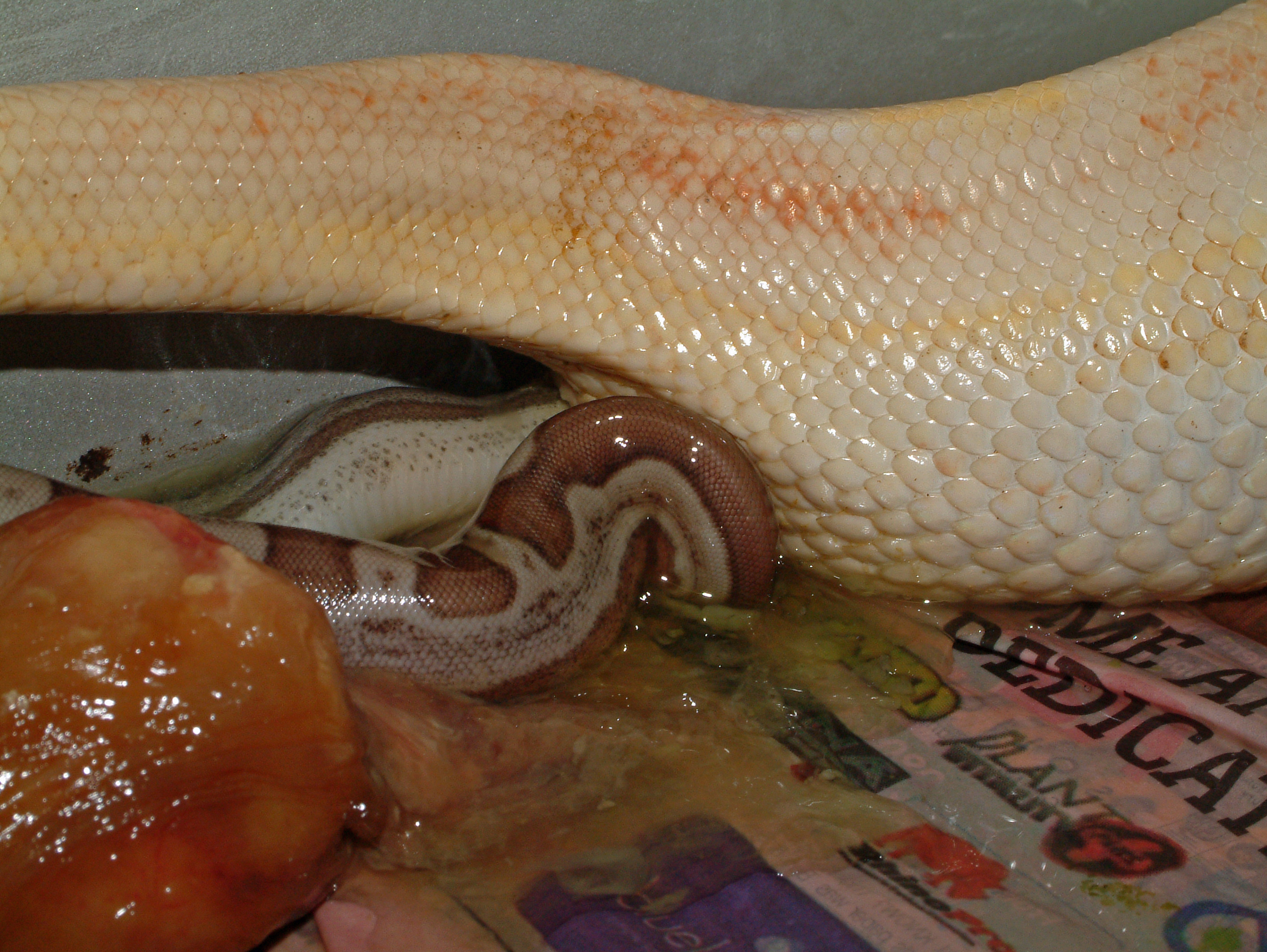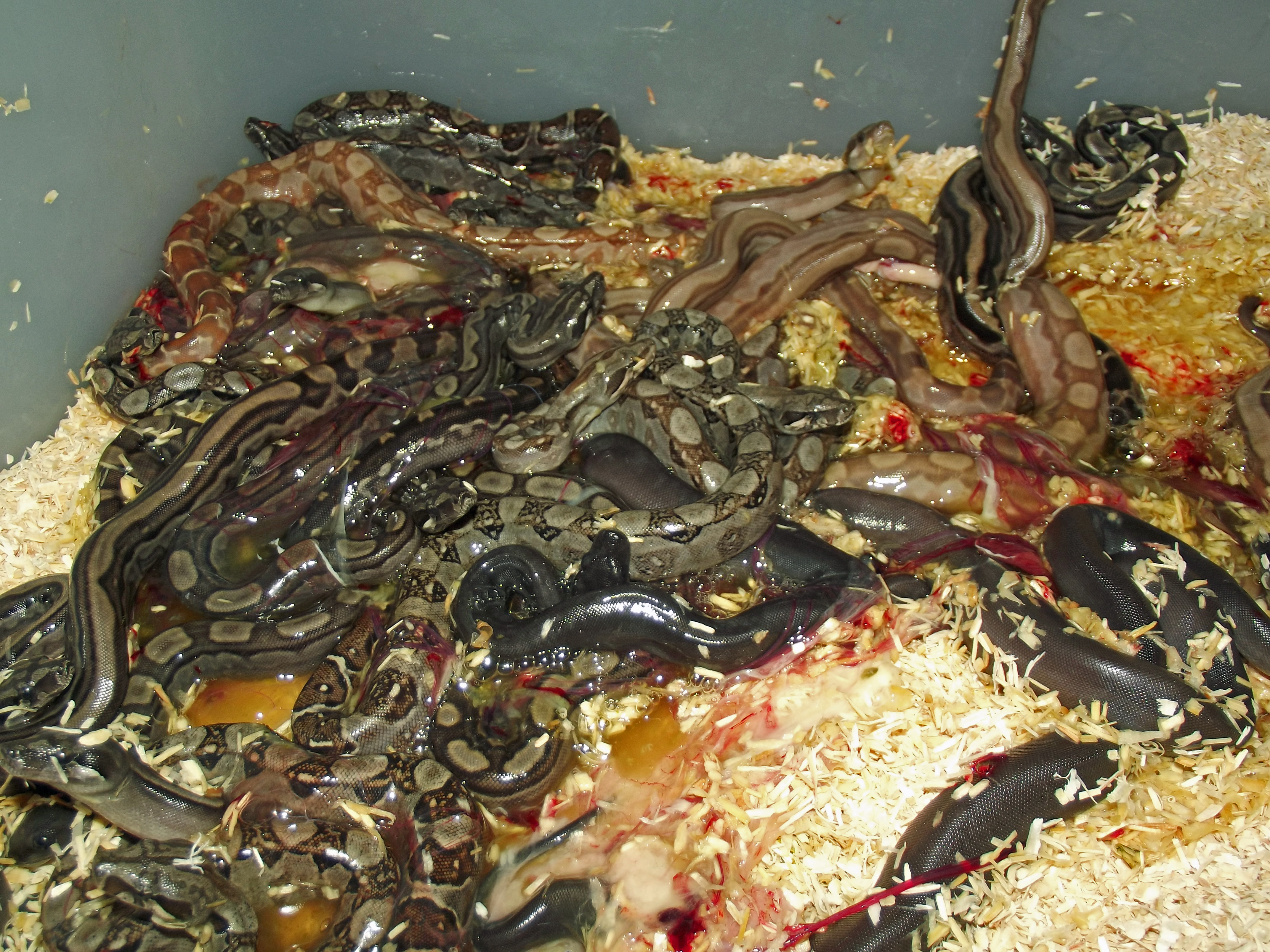 Boa Constrictor photographs:
©Paul Thompson
If breeding is an occurrence that is to be encouraged many snakes will require a cycle to maximize fertility. By ignoring cycling protocols by checking temperature data for the country of origin, you may put your female at risk. The chances of infertile litters are increased, infertile eggs in particular can be very sticky and 'bung up' inside the female. This is called dyscocia or egg binding. This can be fatal if not noticed and dealt with by a veterinarian in a timely fashion. Many young females suffer with fertility issues for their first litter, even when cycled correctly. This may be a combination of lack of maturity of both the male and female. Subsequent litters will usually improve. The more generations deep into captive bred history a snake goes the less the necessity to cycle becomes present. For example, the snake easily the most generations deep in captive breeding is the Corn Snake (Pantherophis guttatus) many breeding don't even bother cycling anymore and this doesn't seem to effect fertility. For species that are not as well established in captivity it would be fool hardy to not cycle the animals in the belief it will be fine.

Identifying the sexes and sexual dimorphism:

Tail length & shape:

Certain species of snake show a difference (dimorphism) in the length of the tail. The tail begins immediately after the anal scale that covers the cloaca. This can usually be identified as it is oversized (compared t the ventral scales) and all the underside scales past that point (the subcaudal scales) are usually divided. Male snakes store their sex organs in this part of the body. The penis is split into a left and right hemipenes. These are stored inverted. Blood pressure and musculature can build and make the organ engorge and evert. Snakes have independent control over these sex organs and usually show a preference of which side to coil around a female. Females just have the cloaca and no need to store anything post anally in the body. This explains where there may well be a divergence in tail length when you compare animals side by side. This visual tool is only useful if you have animals to compare to look for differences.

Because of the sex organs of the male snakes take up room post anally the girth of the tail may also be wider than that of the female, particularly immediately post vent.

This type of dimorphism is seen in many snake species from many families and genera.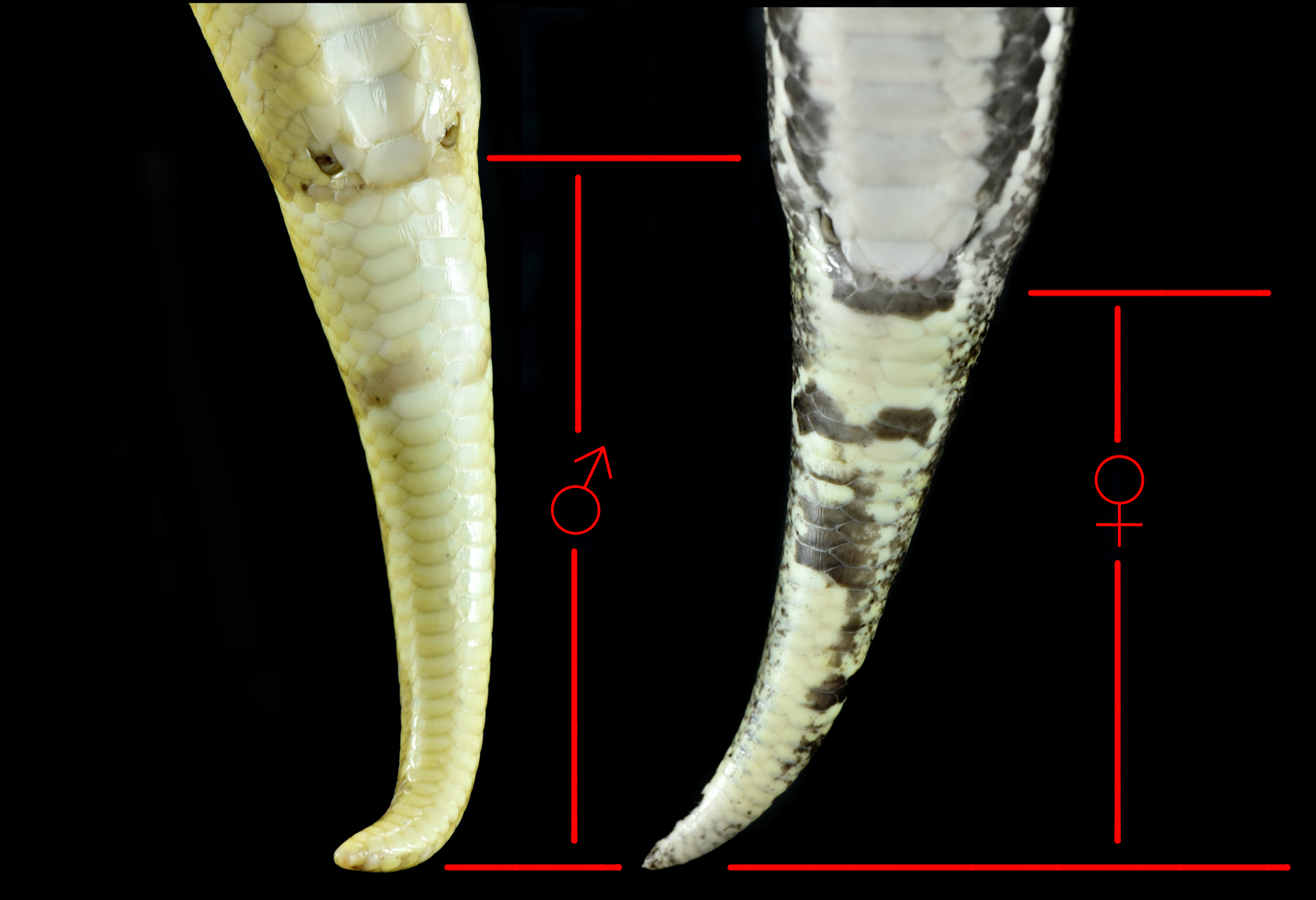 ©Candice Perkins @ Welsh Morphology Photography

Overall size and weight:

In many walks of life it is the male animal that is physically larger and more muscular. Think Bull Elephants or Lions but in the case of snakes it is usually the female that is the larger animal. Occasionally some are built the same for practical reasons but in the main females are the larger sex. This form of dimorphism is most commonly seen amongst the Boa Constrictors and Pythons where the dimorphism can be marked. For example Royal Pythons (Python regius) show a great deal of dimorphism in this way. For years breeders of Royal Pythons have worked with weight rather than age or length (I shall reserve judgement on this). An Adult male Royal Python may weigh anything from 1000-1500gms (with a usual median weight around 1250gms) where as an adult female Royal Python would be from 2250-3500gms. Other species also show this from the other genera of Snakes. American Water Snakes (Nerodia), European Water Snakes (Natrix), Hognose Snakes (Heterodon) and Garter Snakes (Thamnophis) also show a large size difference between sexes.

Snakes that are built the same as mature animals have usually evolved to do so in an effort to avoid predation from the opposite sex during courtship. Many King Snakes and Milk Snakes (Lampropeltis) are snake eaters in the wild and it simply would not be practical for a male to be diminutive by the side of his partner. If she has had a particularly bad winter a snack may be more welcome than a mate.


Anal spurs:

Boas and Python have a unique type of sexual dimorphism. Boas and Pythons have pelvic girdles a remnant of days spent in the lizard realm. They also have vestigial limbs attached to those girdles in the shape of spurs. A range of motion is possible with muscle control of these spurs although they normally lie flush with the body pointing towards the tail tip. Male Boas and Pythons use their longer spurs (where the dimorphism occurs) in courtship and will tickle the dorsal region and flanks of a female they are trying to mate. By comparing spur length we may be able to identify the sex of the animal.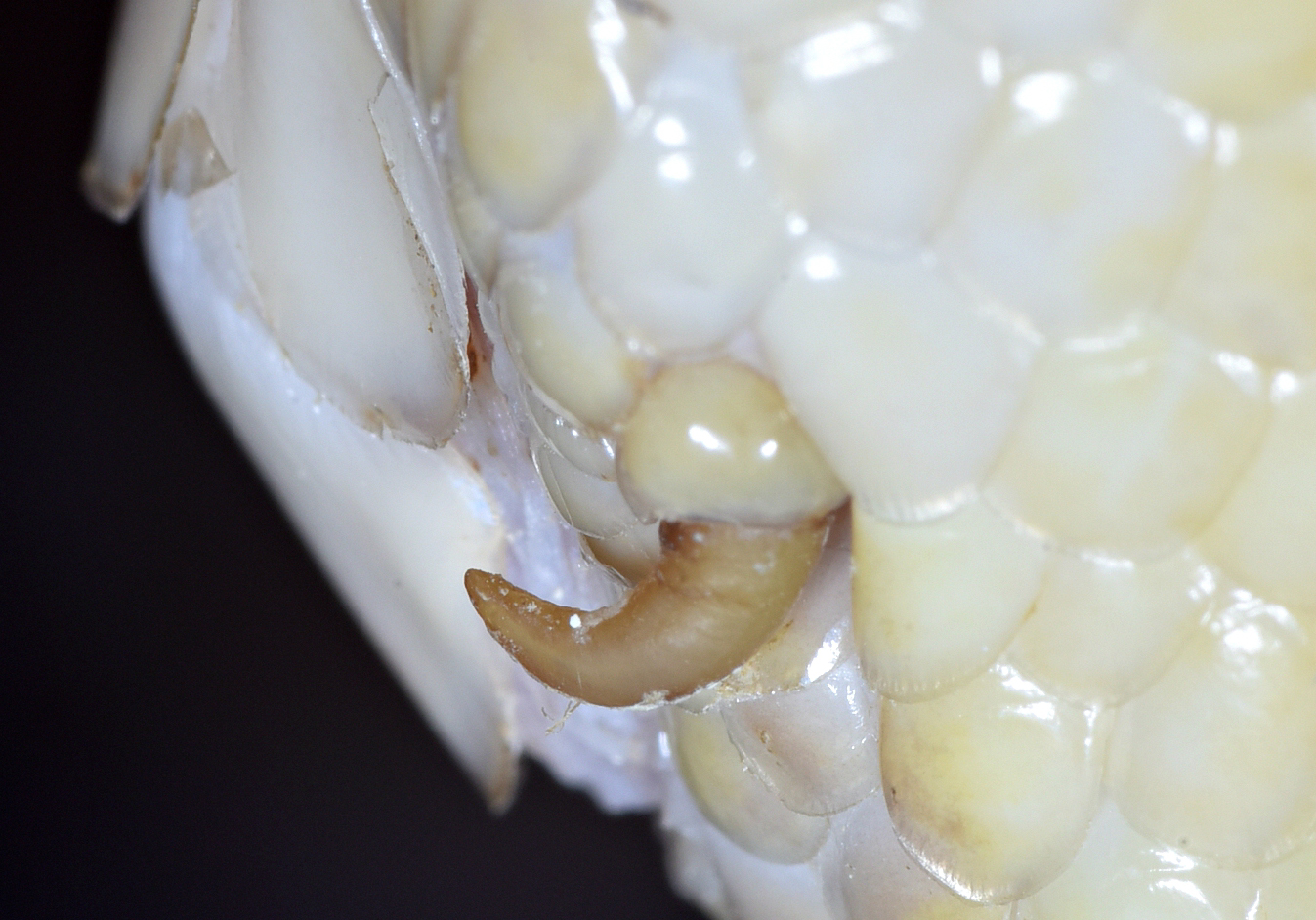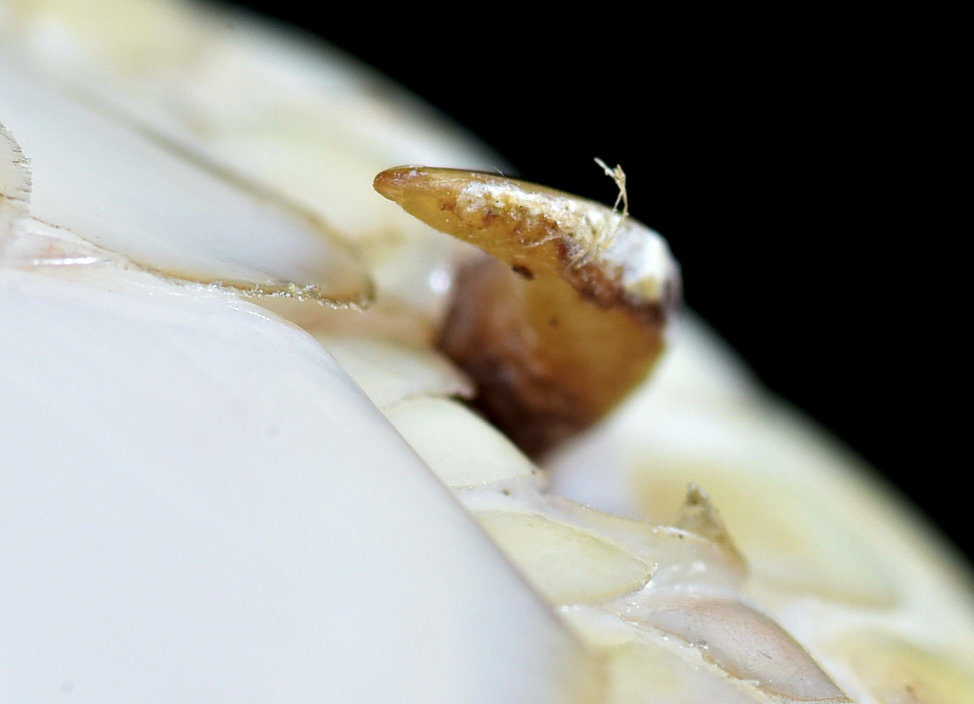 ©Candice Perkins @ Welsh Morphology Photography
Probing:

This is a technique used by experienced keepers. Male snakes do not have an enclosed urethra, instead a gland is present at the base of the hemipenes and a groove is present on the engorged sex organ for the sperm to flow down (A tube is formed by the groove and the inner wall of the females cloaca for the sperm to flow). When the hemipene is in storage this groove can be used for a ball tipped probe to pass down the length of the organ. It is imperative that the probe is adequately lubricated to avoid abrasion and discomfort to the snake. The keeper measures with a finger on the probe how many subcaudal scales the probe travels. Females, as they have no sex organ and merely a receptical for the hemipenes only probe to a very shallow depth.

Probe depths vary but as an over view.

Males probe 7-15 subcaudal scales, with a median of around 10
Females probe 1-5 subcaudal scales, with a median of around 2-3

False positives are possible where mature males have produced sperm over winter and plugs of dried sperm have formed in the groove. This means the probe cannot pass effectively and may give a reading as a female.

Inexperienced keepers must NEVER try to probe an animal as irreparable damage may occur to either sex.
Popping:

This is a technique used by experienced keepers on infant snakes. Due to musculature still developing at the point of birth the sex organs can be manually everted from the cloaca with gentle pressure. Males 'show' as candy canes either side of the vent for lack of a better description. The reds, pinks and whites being tissues interwoven with blood supply to the sex organ. Females, however will not show anything or at the very worst two tiny nodules either side of the vent which are the musk glands. These appear white or light pink and no obvious blood supply is present. Popping should not be attempt on animals older than 12 weeks of age due to potentially damage the forces exerted may do to mature sex organs. That said popping adult Royal Pythons is relatively common place looking for the deep red of the blood vessels of the males sex organ but I feel the inexperienced could really do their snake some damage and personally would sooner use a lubricated probe.

Inexperienced keepers must NEVER try to pop an animal as irreparable damage may occur to either sex.

Keepers can employ one, two or all of these techniques to be able to discern what sex of snake they have. As a novice keeper it is recommended you buy one already sexed or many shops may make a small charge for a sexing service for animals that did not come from them originally.