Thermoregulation and natural behaviours:

Snakes in captivity will often times shuttle from seclusion at the warm end to another hide at the cool end. This is normal behaviour. As a snake grows in confidence it may take to basking in the open. A real treat when this happens as it shows your snake is settling in nicely and is no longer threatened by your presence. Snakes are never happy at just one linear temperature and must be afforded opportunities to bask at a recommended maximum temperature and then be able to retreat once 'charged up'. As we start to think about these normal naturally occurring behaviours we have to take into consideration your snakes psychological security.

A snake provided with only one hide at the warm end of the enclosure will potentially forgo the opportunity to cool down on the basis it is safer where it is. Dehydration and bad shed cycles become a possibility. Effectively this gives a false indication that the gradient and temperatures are erroneous. Conversely a snake provided with only one hide at the cool end will forgo the opportunity to bask for the same reason. Colds or respiratory infections, regurgitation or refusal of food are potential outcomes in this scenario.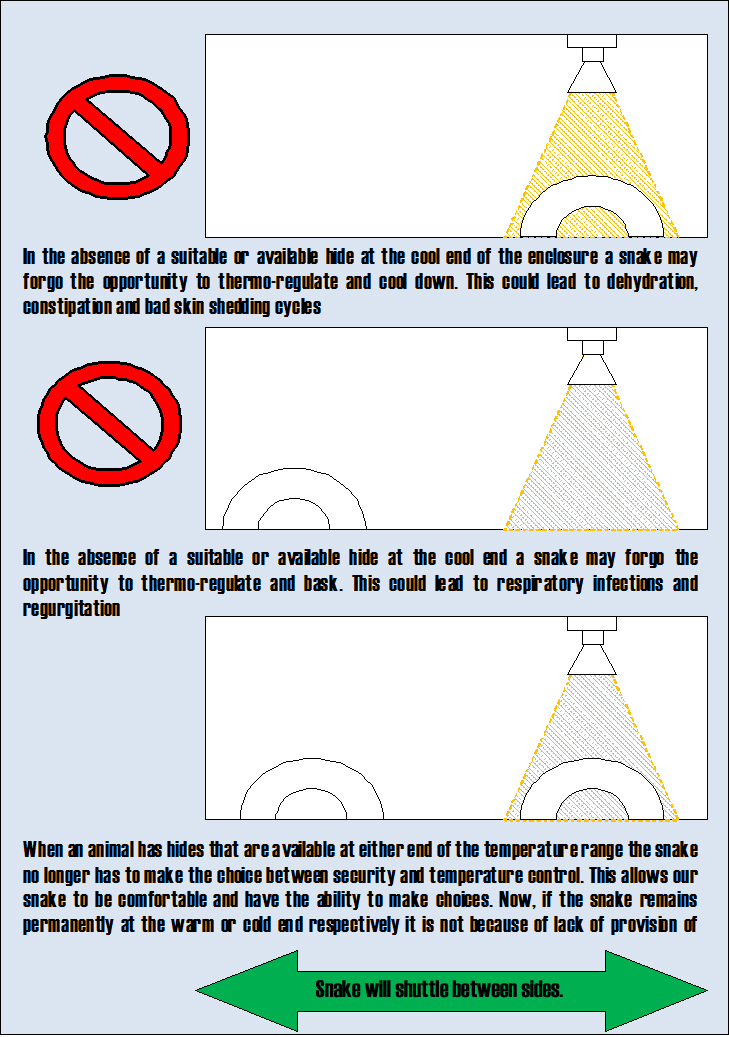 Vivarium Design:

There is no definitive right and wrong answer for vivarium design. In the species specific accounts later in the book we will try and make recommendations and give you a minimum of 2 options for vivarium design. By choosing something other than the terrestrial design you may be willingly making your life more difficult. There is nothing wrong with that of course, as long as you are prepared.

Terrestrial design:

• Most commonly encountered style of vivarium.
• Easy to set a thermal gradient.
• Rarely enough height for real climbing behavior.
• Most if not all snakes covered can be kept in this style of enclosure.

Subterranean Design:

• Used to be more commonly seen in the mid 1990's, an innovative idea
• Popular with Pituophis Keepers and animals that use burrows
• Helps snakes to feel secure, adds usable surface area to vivarium
• MAY require two heaters and two thermostats for vivarium and hide.

Semi-Arboreal Design:

• Extra height provide opportunity for real climbing activities
• Gradients can be more problematic with the extra height and volume
• Many species will also thrive in this style of enclosure.

Arboreal Design:

• Tends to be used by more specialist species
• Gradient usually set vertically, heater mounted in centre of the roof.
• Only really a possible application to the two Australian Pygmy Pythons (Antaresia) mentioned in this book, even that may be a stretch.

Aquatic Design:

• Permanent filtered water area for snakes to bathe and actively swim.
• usually a modified aquarium
• Additional ventilation needed in lid to stop condensation, fungal infections and skin issues.
Only used by pond and river species such European (Natrix) & American (Nerodia) Water Snakes and Garter Snakes (Thamnophis)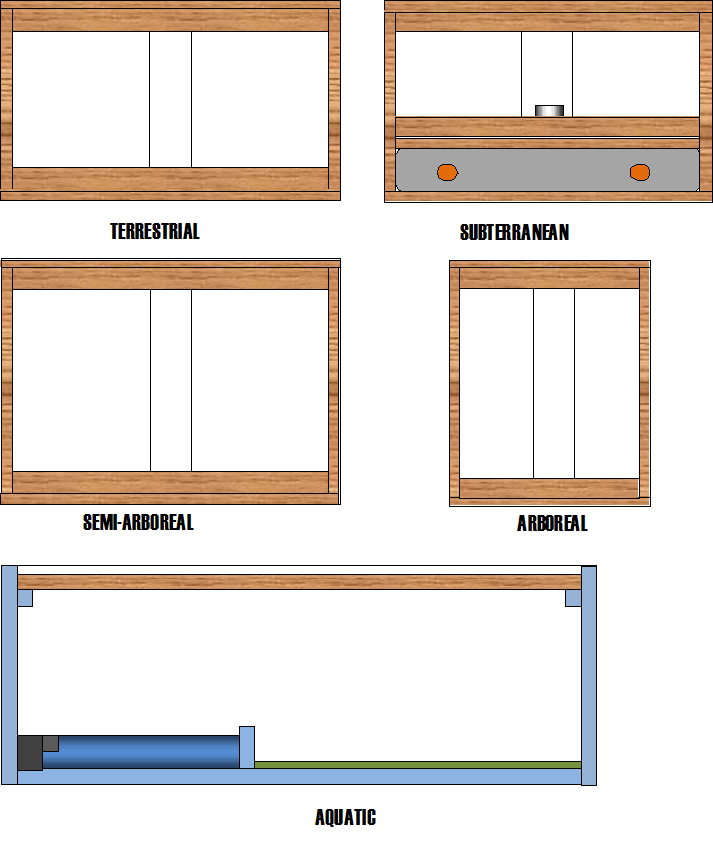 For the purposes of the species guides later in the website, these styles will be recommended for certain species. Their names have been abbreviated.
Terrestrial (TE) Subterranean (ST)
Semi-Arboreal (SA) Arboreal (AB)
Aquatic (AQ)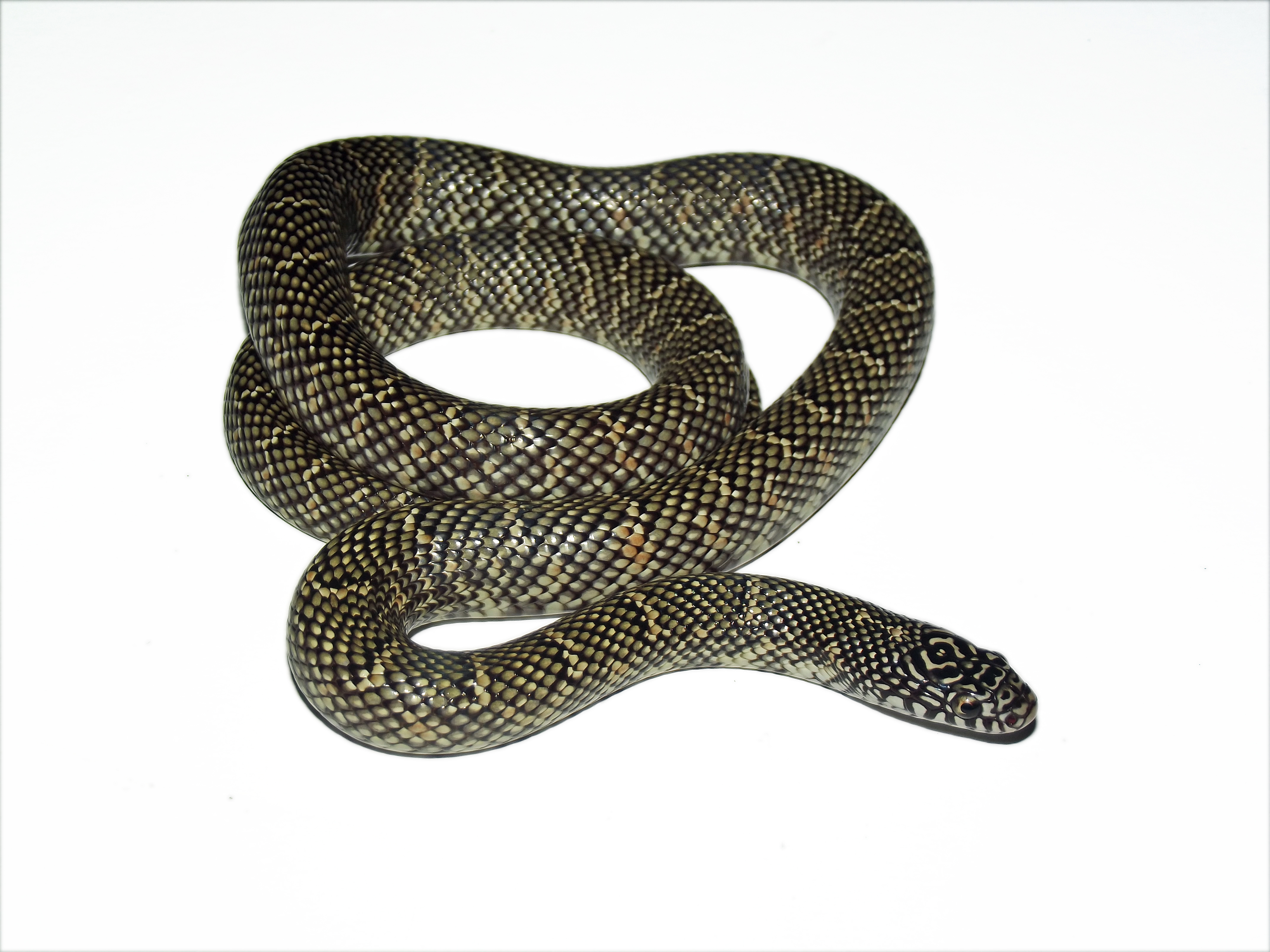 Brook's or South Florida King Snake
(Lampropetis getula brooksi)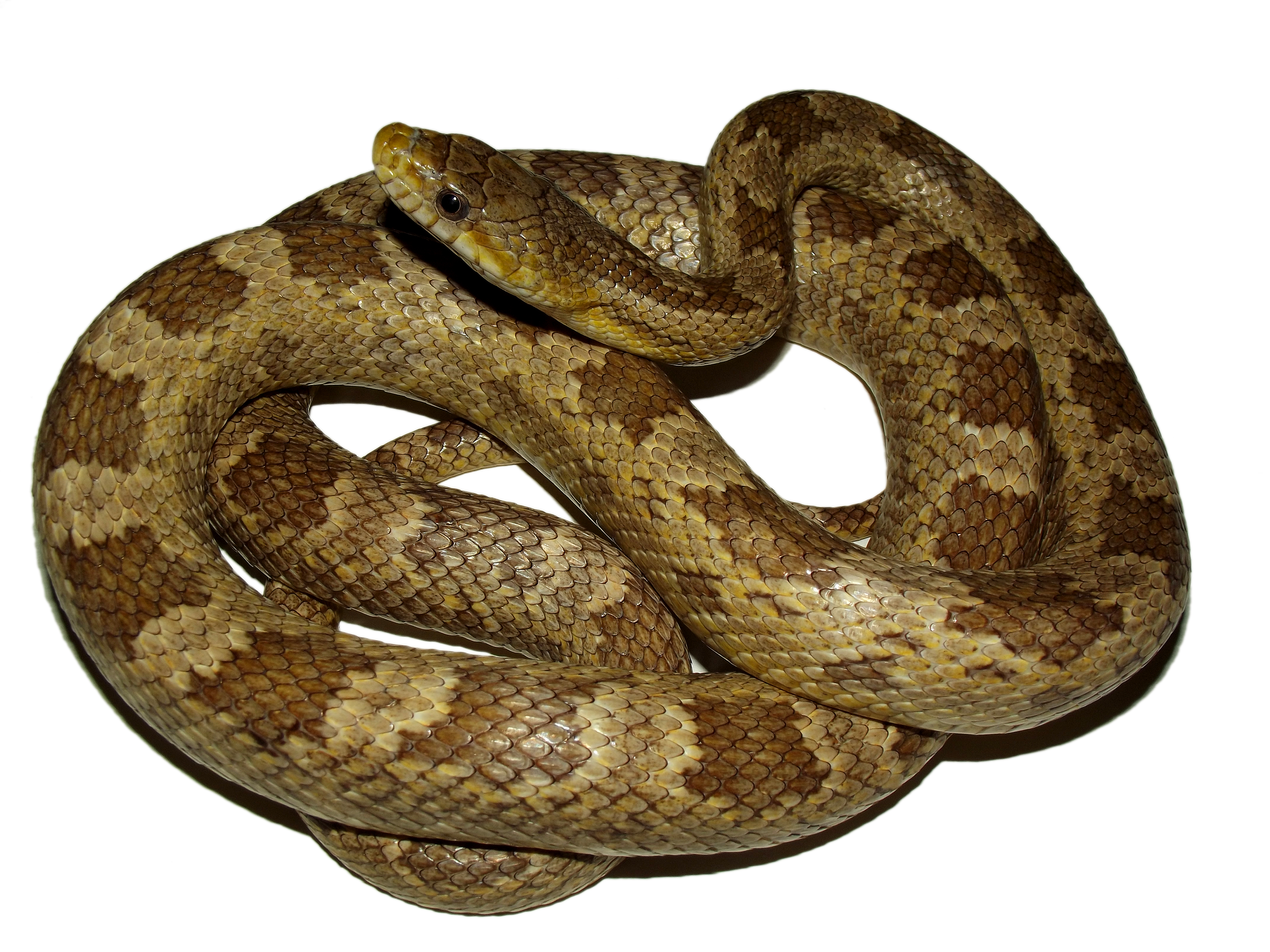 Gulf Hammock Rat Snake
(Pantherophis obsoletus williamsi)
Enclosure construction materials:

Wood derived enclosures can act as good insulators giving more even gradients. Temperatures do not simply plummet away from the heat source. The most common construction material of this type is Conti-Plas ™ or similar. These are veneered chip boards that come in a range of solid colours or wood finishes. Of these products it is the only type in its untreated form that shows any sort of resistance to moisture. Once joints between board have been sealed (with aquarium sealant) during manufacture this further increases longevity. This mix of value for money and aesthetics explains why it is the most commonly used solution.

The higher the humidity requirements of the inhabitants the less applicable any wooden solution becomes unless it undergoes significant sealing processes. These processes may include the usage of Yacht varnish, PVA Glue and water seal, an inner tray of glass or plastic. Or a mix of the above. Once these processes have been undertaken and completed often times it is just easier to opt for a glass or plastic solution in the first place.

Glass and plastic solutions may last a lifetime and as a result manufacturers will price accordingly. Both products used as single skin design act as poor insulators. Couple this with manufacturers constructing many glass designs with a completely mesh lid and the problem is compounded. Through common sense and primary school science we know that heat rises, causing it to essentially dissipate immediately in this type of design. For animals requiring dramatic basking temperatures this will be fine as because of inefficiency they may have a high temperature basking spot but the lack of insulation means the gradient cools rapidly negating the need for huge enclosures to compensate. The temperate species covered here will most likely deal with it as long as enclosure placement is correct but you may find the juggling of prescribed temperatures more difficult. In cooler rooms you may struggle even more. Where glass and plastic enclosures come into their own is in heated rooms or 'reptile rooms' with many enclosures present. The multiple heat sources present contribute to making gradients more buoyant.

Mould made plastic enclosures may work far better due to the limitation of ventilation unlike the mesh lidded glass solutions. These can be astonishingly expensive solutions and as a result are reserved for the most dedicated of breeders and keepers.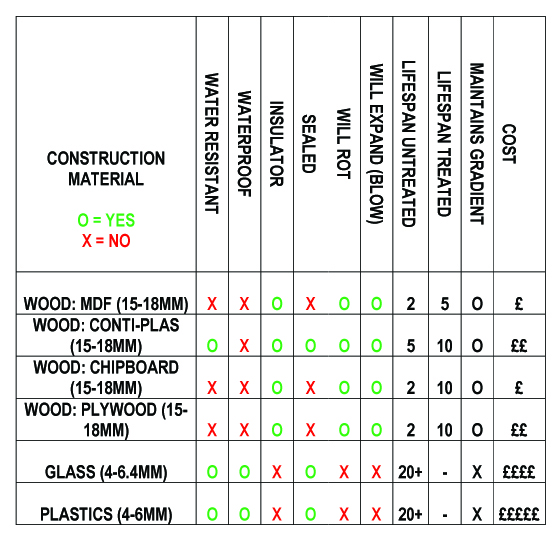 Positioning your enclosure within the home:

We can go to all this work and effort setting up our snakes enclosure following all of this advice to the letter for us to position it wrongly within a home and it all to start going wrong. Some problem areas within the home:

Direct light issues:

• Window Sills
• South facing rooms (Northern Hemisphere) reverse for Southern Hemisphere)
• Conservatories

Secondary heat issues:

• Radiators
• Boilers
• Blown air heating vents

High Traffic Areas:

• Landings or kitchen work surfaces

Extreme cold issues:

• Non insulated Garages
• Non insulated utility rooms

Vibration issues:

• Washing machines & tumble dryers in kitchens or utility rooms
• Loud speakers (mainly concerned with bass drivers and subwoofers)
• Lots of young children running, jumping and playing

Light pollution issues:

• New generation LED, QLED, LCD and Plasma Screens
• Rooms in use all hours of the day

Potential other issues:

• Using aerosol sprays in the room where the vivarium is.
• Other pets
• Barrier Control
• Smoke alarm

Direct light issues:

Direct light is the enemy of the snake keeper. Because there is a heightened risk of the green house effect occurring within the vivarium. Heat becomes trapped and on particularly clear bright days may become super heated. The issue here is even if the thermostat were to turn heat output to zero the enclosure could still reach dangerously high temperatures. In the absence of a gradient and cooling down options this could be highly detrimental, even fatal to snakes.

Window sills can be dangerous for the above reason but also because of draughts. So essentially, far too hot during the day and far too cold at night. Plus the snake is liable to feel very exposed and on display. Because window sills are relatively thin this is a consideration for baby snakes and crèche type enclosures for growing them on.

This website was written in the Northern Hemisphere, South facing rooms can be problematic during summer months. Over the course of a sunny day heat can build up within the room to the point where little or no gradient exists for your snake. If a South facing room is the only room you can use for your snake consider using blinds or nets which can reflect some of the sun's energy. If some sort of reflection of light is not possible you MAY have to consider moving rooms to be able to provide the desired gradient.

Conservatories and structurally connected glass houses could well be the single worst placement of a snake within the house. The extreme heat during the day and the exposure to the cold at night could cause real problems. A nightmare to try and control correctly.

Secondary heat issues:

The same way that light traps heat in a room to rob us of all important gradient not thinking about equipment we already have in a room in the house to heat us up can be equally as problematic.

Radiators are problematic because they generally run for a large proportion of a room's wall. By obscuring the radiator from sight by placing a vivarium in front of it two things happen. Overall the room will be cooler because the radiator cannot do it's job properly, secondly the snake's vivarium will have no gradient regardless of thermostatic control during periods when the radiator is turned on. So overall not the best choice of vivarium placement.

Radiators are run by boilers, some houses still have airing cupboards where these are stored. Placement of the vivarium near a boiler would also be an issue hopefully for obvious reasons.

Some apartment buildings utilize blown air heating, the same principle would apply to placing a vivarium in front of that vent. The room would be nowhere near as efficiently heated for the occupants and we would overheat the enclosure when the heating is on. A lose: lose situation again.

High traffic areas:

Consider you have just bought your first snake, it is in the new enclosure. There are no chemical markers denoting this enclosure as the snakes' territory. Potentially this animal is in a state of stress. There is a lot to get used to, this is hampered by being placed in an area where there is regular hustle and bustle. Kitchens (think morning and the school run), landings (coming and going to toilets and bathrooms – again in a morning when everyone is getting ready). For the snake's benefit it would be definitely be worthwhile finding somewhere quiet for the animal to settle in peacefully.

Extreme Cold issues:

So now we are moving away from heat and the summer months in particular and considering winter and non insulated rooms. These may take the form of either integrated or separate garages and utility rooms. The risk here is whilst we are trying our best to provide a thermostatically controlled hot spot the cool end may fall off rapidly in cooler rooms which in extreme cases could result in respiratory infections. This is going to be more likely in the Boa and Python species listed. Many of the snakes here are gloriously hardy but we still need to try and remain balanced in our gradient concerns. Just because they can be pushed does not mean we should.

Vibration issues:

Such as in utility rooms and kitchen the use of washing machines and tumble dryers may pose a problem. If a snake is situated too close to sources of excessive vibration this may become a stressor on the snake and cause unwanted behavioural issues (aggression, lack of appetite etc)

Modern home cinema is awesome. Modern sound systems in bedrooms are awesome. Unfortunately bass speakers may cause problems. Never place a speaker on the same shelf as a snake.

Whilst snakes do not have ears and the uninitiated will readily assume they are deaf this isn't strictly true. Snakes are still in possession of audio receiving equipment even if they have no outer ear. The elements we think of as making up the components for the inner ear are still present and these are closely aligned to the maxilla (lower jaw). As the chin is often in contact with the ground sensitivity to vibration is acute. This then not only ties in with issues in high traffic areas but also other sources of vibration pollution.  

Potential other issues:

These are the things can create issues for a snake or keeper that we don't always think of. These seemingly innocuous actions or situations could be the difference between an animal settling or not.

Snakes have a highly sensitive organ in the roof of their mouth called the Jacobsen's Organ. After the tongue of snake has been flicked to pick up scent particles the tongue is inserted into this organ where those particles are analyzed and interpreted. The potentially harmful chemicals contains within aerosol cans can cause neurological disorders with snakes. These may be temporary but they can also be permanent and serious. Best practice is to avoid aerosol use in the presence of a snake.

Other pets within the household could cause issues both in terms of stress with being over interested in the snake and its enclosure or by leaving scent on the hands of owners who have forgotten to wash their hands either leading to the snake being threatened by the scent or mistaking it for a food source. In both cases a snake could be accused of being aggressive when it is acting in a perfectly understandable manner.

Because of the above and risk of bacterial transmission to and from the snake barrier control before and after handling is recommended. A alcohol hand gel should be present outside the vivarium. A child was once bitten in the authors presence when introducing a snake as a result of eating chicken nuggets ten minutes before visiting the store. The parent did not appraise the author of this and the child was not told to use hand gel prior to handling. A lesson learnt by both parties on that occasion.

Whenever a heat source is running inside an enclosed vivarium regardless of thermostatic control issues can arise. With such warm temperatures possible at the surface of certain heater types it would be recommended that a smoke alarm is present in the room that the snake is to be kept just in case.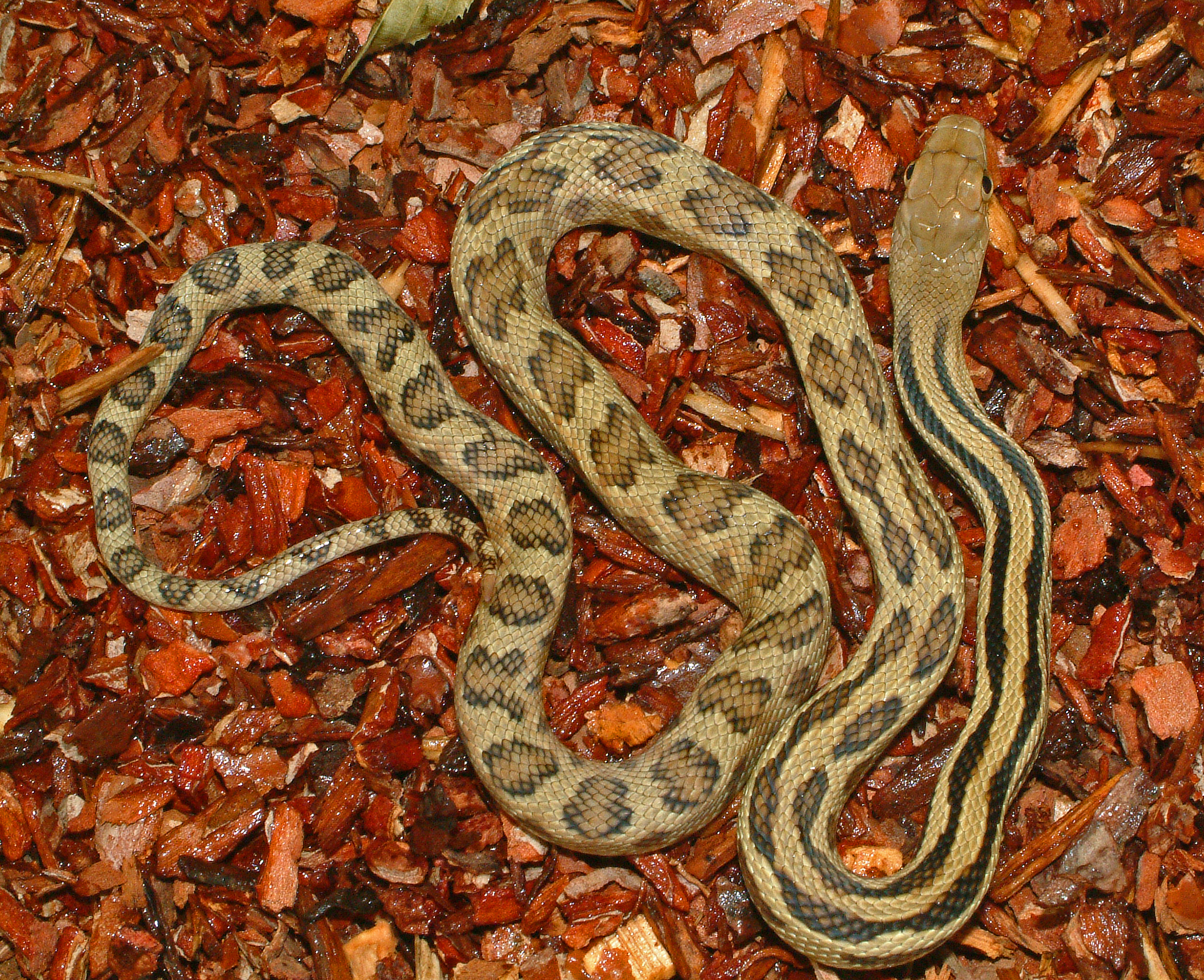 Cincuate Bull Snake (Pituophis lineaticollis)