Charles dedicates this website to:

This website is dedicated to my father. A wonderful, kind man who I loved deeply. I am convinced had my father not died prematurely of Cancer at 54 years of age he would have been a published author. He was robbed of his chance to achieve this goal and I have chosen to share the knowledge contained within this website in his honour.

I also dedicate this website to anyone touched by the ravages of cancer and the indelible mark it leaves on the lives of our families.

Enjoy the website
Charles Edward Thompson, 2019

Paul dedicates this website to:

This website is dedicated to my father & all my family members who are no longer with us. I watched you all struggle through life and make the most of what you had. I was always told that if you want nice things in life to work hard and never give up on your dreams. I have chosen to share the contents of this website is all of your honour.

Enjoy the Website
Paul Thompson, 2020




Charles would like to thank :

My Wife Nicola, the love of my life. Supporter and sufferer of all my mad ideas. Without you and the rock you are this would not have been possible. I love you, Thank you.

My Sons Kristian & Cole, two young men who never cease to amaze me with their capacity for kindness and love. I consider myself incredibly fortunate to have had a hand in you growing up. I love you both, Thank you.

My Mother Lesley, a support like no other. You helped me develop my love of reptiles and endured my nagging and many various road trips to god knows where. I love you, Thank you

Chris Mattison, Linda and John Bird, who helped me as a young keeper to develop and nurtured my love of these animals. I Love you, Thankyou.

My Best friend and mentor Paul Thompson. Quite possibly the single biggest influence in my reptile keeping life. A man I look up to and respect deeply. Your acceptance of me and freely giving of knowledge has helped make me the keeper I am today. I am forever in your debt. From the day you sold me my first snake in 1991 to now working together at Snakes 'N' Adders your influence and intuition when it comes to reptiles I still draw inspiration from. I love you, Thank you.

Paul would like to thank:

My Parents, esspecially my mother. You would let me keep anything in my bedroom and also take over part of the garden to grow wild. From there I kept, learned about and bred many native species. Thankyou Mum and Dad, I Love You Both.

My Parner Celia, who I have put on for many years, and has always come with me to buy & sell reptiles all over the country. Thankyou and I Love you.

The old school herpers (far too many to list) but to name a few:
Adrian 'Nick' Nyoka
Dave Lester
John Foden
Dave & Tracey Barker
Darren Biggs.
Thankyou and I love you all.

My Son Ashley, being a single parent was not easy whilst also being involved with keeping and breeding a large collection of reptiles. You had to share your room with so many snakes & t0avelling all over the country with me and uncle Chaz and never once playing up. For this I Thank you. Looking to the future I am proud that you are working alongside me and sharing in my passion. I love you Son x

Last but not least, my best friend Chaz. Not sure where to start....but when I sit back and look at how he has come on in the hobby, it brings me to tears at times. His enthusiasm, commitment and damned hard work has got him where he is today. I think what he has learned and what he has become make me so proud and in him I know my legacy will live on. Love you mate. Never ever forget that x







Francis Cosquieri, for your patience with us sending you endless reams of manuscript to read. Your input has been of great value to us and helped shape the book (website).

John Courteney-Smith, for you advice time and encouragement. It was of great value to us.

Candice Perkins, for proof reading the manuscripts and providing some superb photography to the project.

Matthew Most (Sarpramitra), for looking over the whole site and coming back with great critique. Also for the provision of superb animal photography.

Sid James, for your advice regarding publication and sharing valuable and private tips on how to get things done. Your input has been of great value to me and helped shape the website.

Hannah Wilkinson, for proof reading and helping to work out the order of the website from a lay mans perspective.

Tom Danchon, for proof reading and offering a considered and much appreciated opinions and suggestions on the project whilst reserving judgment of the subject matter.

Thank You All.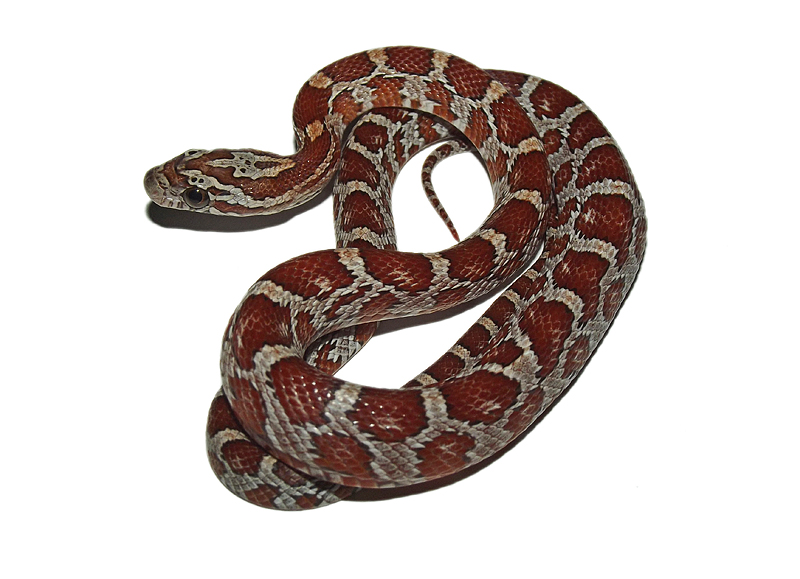 Miami Corn Snake (Pantherophis guttatus)