How do we attempt to make the cases for snakes as pets? What benefits or qualities potentially make them either a great choice for yourself, your child or your family?

There are tangible benefits to an animal that is contained. As any dog or cat owner will know staying on top of shed fur around the house can be a real challenge. Whilst for the most part snakes are smell free, when they do defaecate any smells quickly dissipate and stools and urate dry and set quickly. Snakes to not vocalize as part of daily life. No squawking, barking, meowing, speaking or otherwise. There is no sound pollution from having a pet snake. There are no daily feeds as there are with most other types of pet. Snakes may feed once every seven, ten or fourteen days depending on growth and species. This also cuts down on the waste a snake will produce when compared to mammalian and avian counterparts. As a result we may only fully clean out and disinfect a snakes tank every four to six weeks (daily spot cleaning will suffice until then). Imagine if you will the smell of a hamsters bedding after six weeks!! – no such problems here. There are no twice daily walks, in fact there is no daily interaction if you don't want it or don't have time. Snakes are perfectly happy doing their own thing. As long as we interact (by handling) a snake for a few moments each week you snake will remain perfectly well socialized and well behaved. Snakes are hypoallergenic, their skin is made of the same material as your fingernails and hair (keratin). In homes where allergies to fur and dander are an issue snakes may well be the perfect choice of pet. Snakes are long lived and become loved members of the family. Many species will live in excess of two decades. The reptile keeping community is far larger than you may realize and nowadays it is commonplace for them to be kept as pets. Colleagues at work, class mates, teachers, vicars and bosses are all just as likely to keep reptiles as pets as yourself.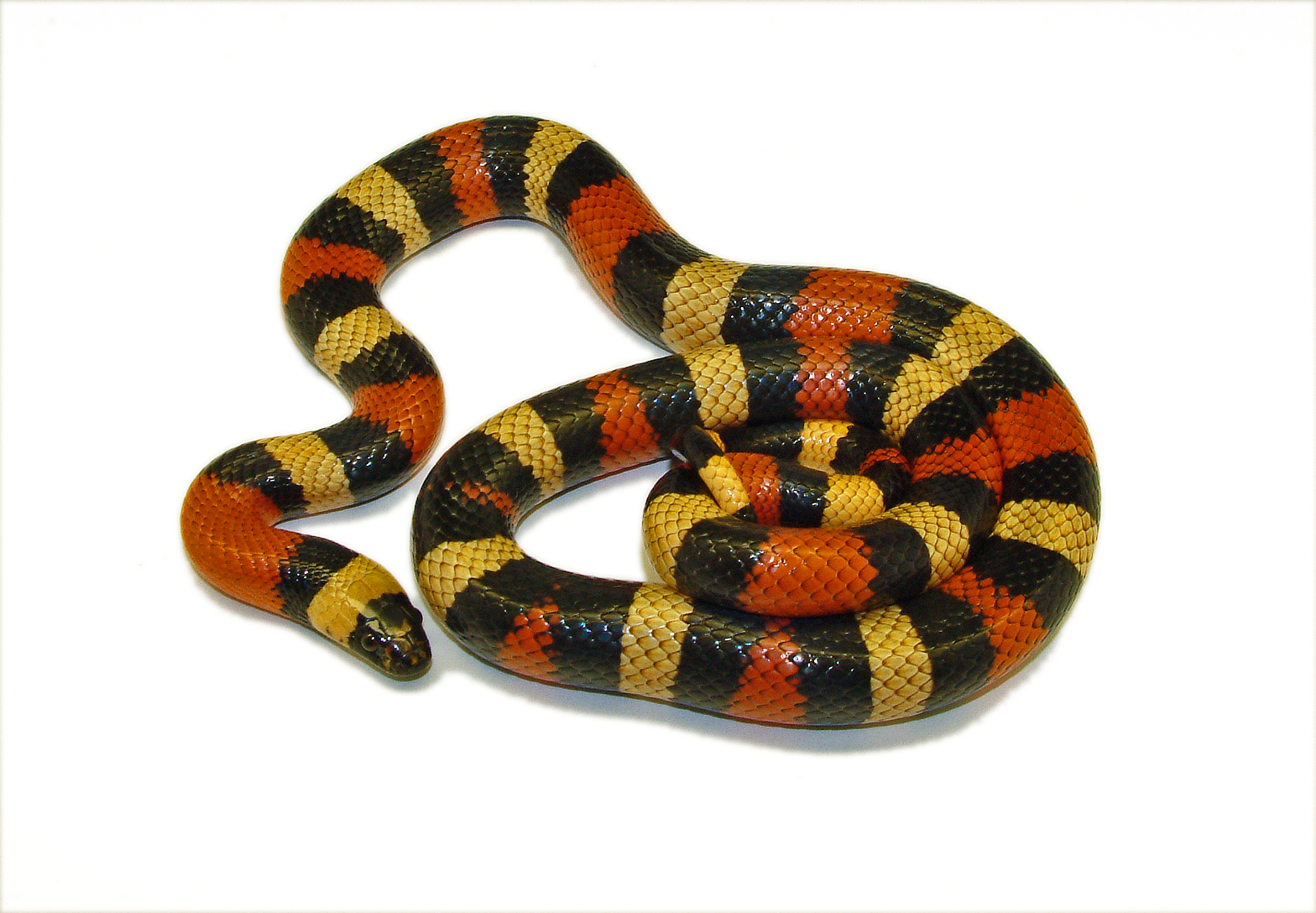 Apricot Pueblan Milk Snake
(Lampropetis polyzona) AKA
(Lampropeltis triangulum campbelli)

Temperament:

Priority number one for many new snake keepers. Does it bite? The inevitable question we get asked at the shop. Short answer is yes. Longer answer is, possibly but if we are considerate as keepers there should be no reason for it to. Temperament is a snakes demeanour in the hand. What is its reaction to handling? How compliant is the snake? What is the likelihood of flight or fight behaviours being displayed? What is the likelihood of musk spraying or bowel evacuation as a defence mechanism? Most of the species listed here become fully compliant as adults, it may be unfair to be overly critical of scared baby snakes that are unsure of your intentions towards them. The scores in the guides refer to animals of at least 18 months of age. Any snake that is adequately scared will protect itself if it feels it has no other choice. Always be responsible and remain vigilant to issues that may cause adverse reactions from the snake as you handle it.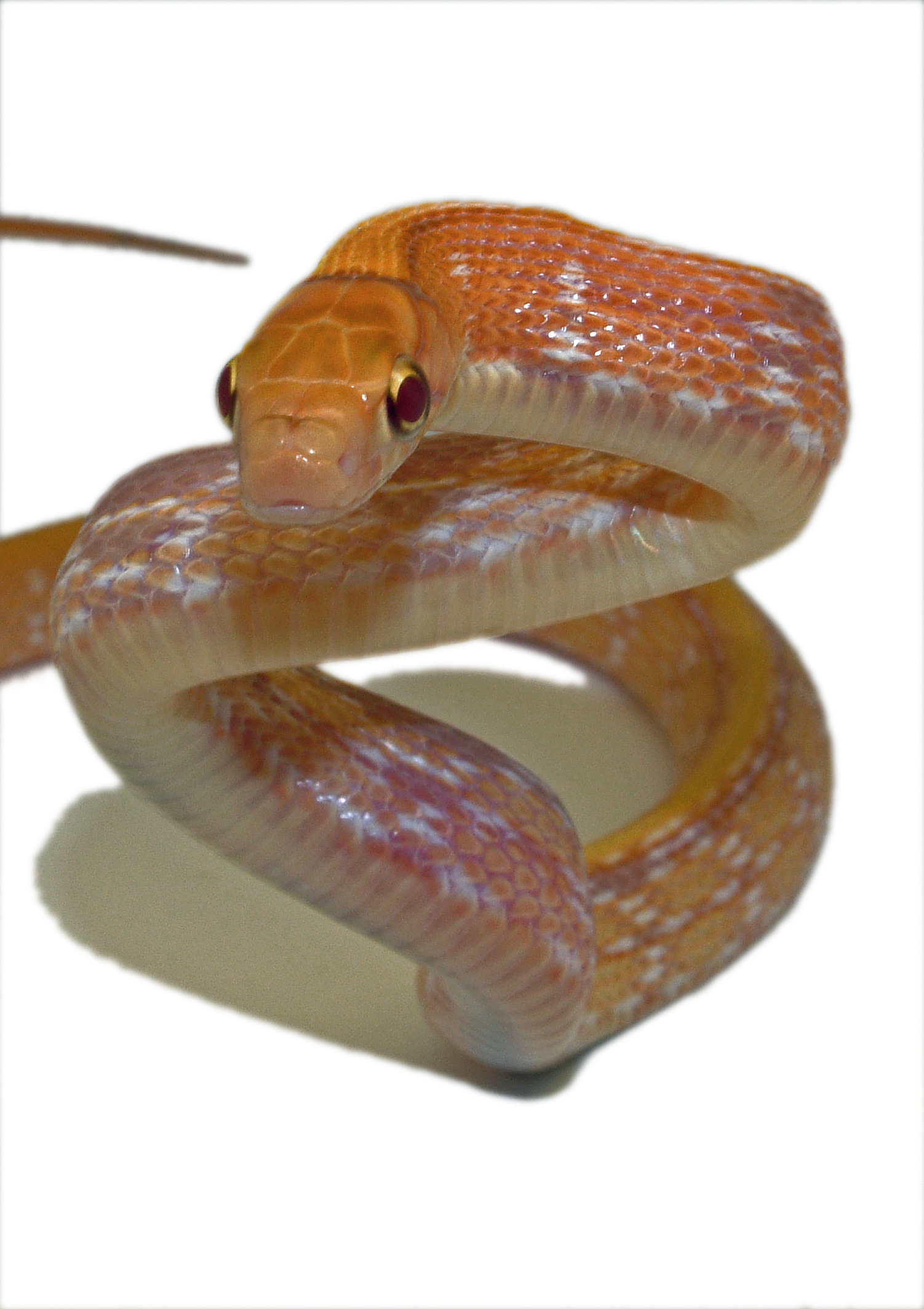 Territoriality:

Some may argue that this falls into the temperament category but we beg to differ. Many snakes are far more defensive within the enclosure than being held. Some species will stand their ground and employ tactics to ward off a would be handler. These behaviours could including hissing and heavy breathing, rattling the rail and creating a vibration noise, raising up the front portion of the body and flattening the head into what looks like an arrow head, mock striking and gaping with the mouth. Even the most boisterous of little snakes will often times become totally submissive and compliant once out of the enclosure with total abandonment of antagonistic behaviour. Of course there are snakes that will display none of the above and will be totally non-phased by you entering the enclosure with no reaction bar a flick of the tongue. When you are looking at the species accounts later you will notice a lot of snakes score lower in territoriality than in temperament to reflect the heightened issues that may be present within the enclosure.

Right: Albino Radiated Rat Snake in threat pose
(Coelognathus radiatus)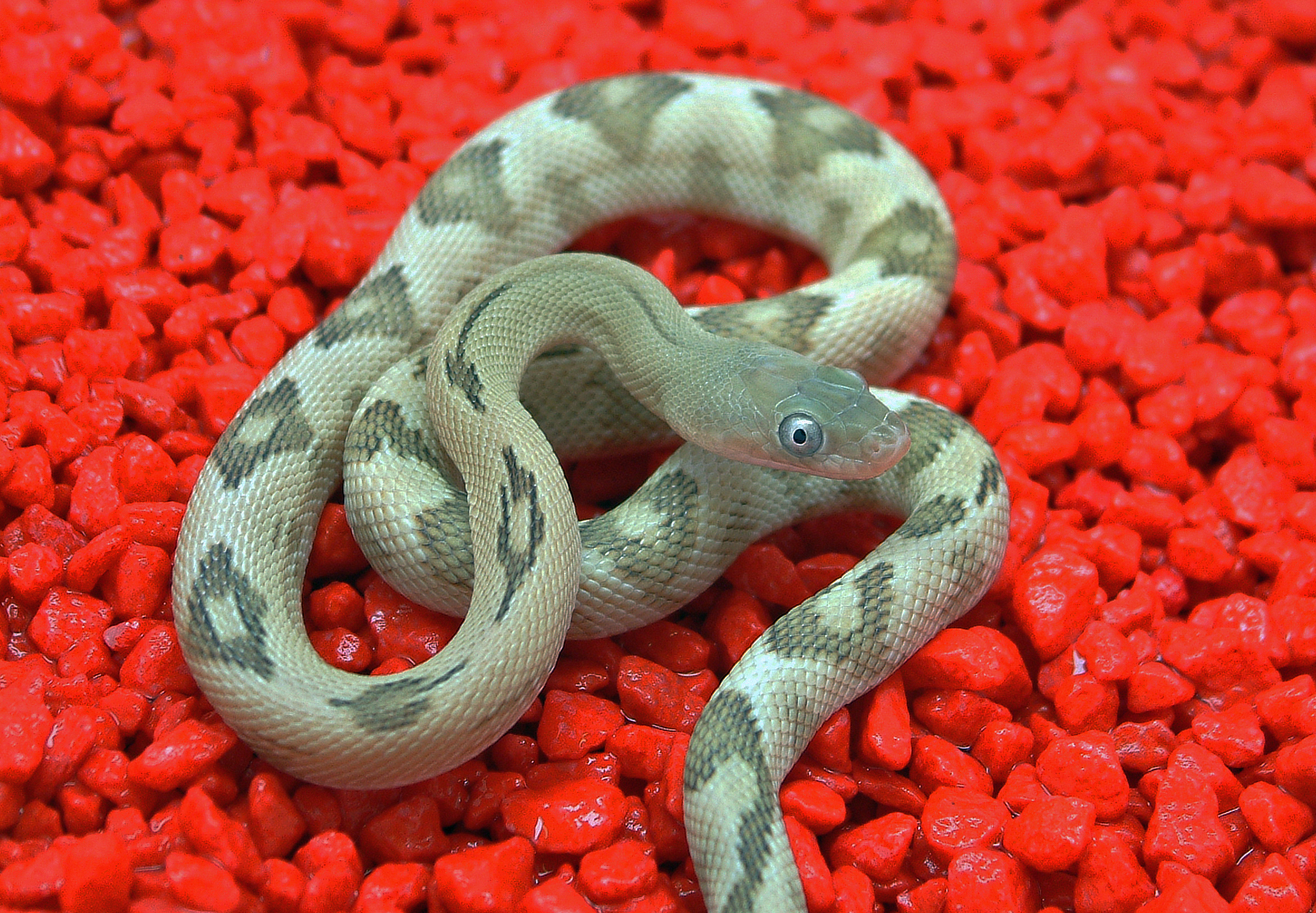 Hardiness:

Potentially the single most important variable listed. All the other variables can be considered works in progress with the keeper or can be affected by time of year, without hardiness it all falls apart.

Invariably the most hardy species occur in temperate zones where they would encounter adverse weather conditions for part of the year. Those adverse weather conditions result in having to take to ground for extended periods of time. This process is called brumation the reptile version of hibernation. During this period the snake must survive on fat stores accrued over the previous summer. It is this wide bandwidth of survivable temperature that gives these snakes their hardiness. To be able to operate at or over 30°c midsummer and still be alive at as little as 4 or 5°c truly marks these snakes out at resilient. The snakes from within the tropics or equatorial regions generally do not have to endure these harsh conditions (unless half way up a mountain range) and as a result may suffer adversely far more quickly in times of erroneous temperature control.


Above: Trans Pecos Rat Snake
(Bogertophis subocularis)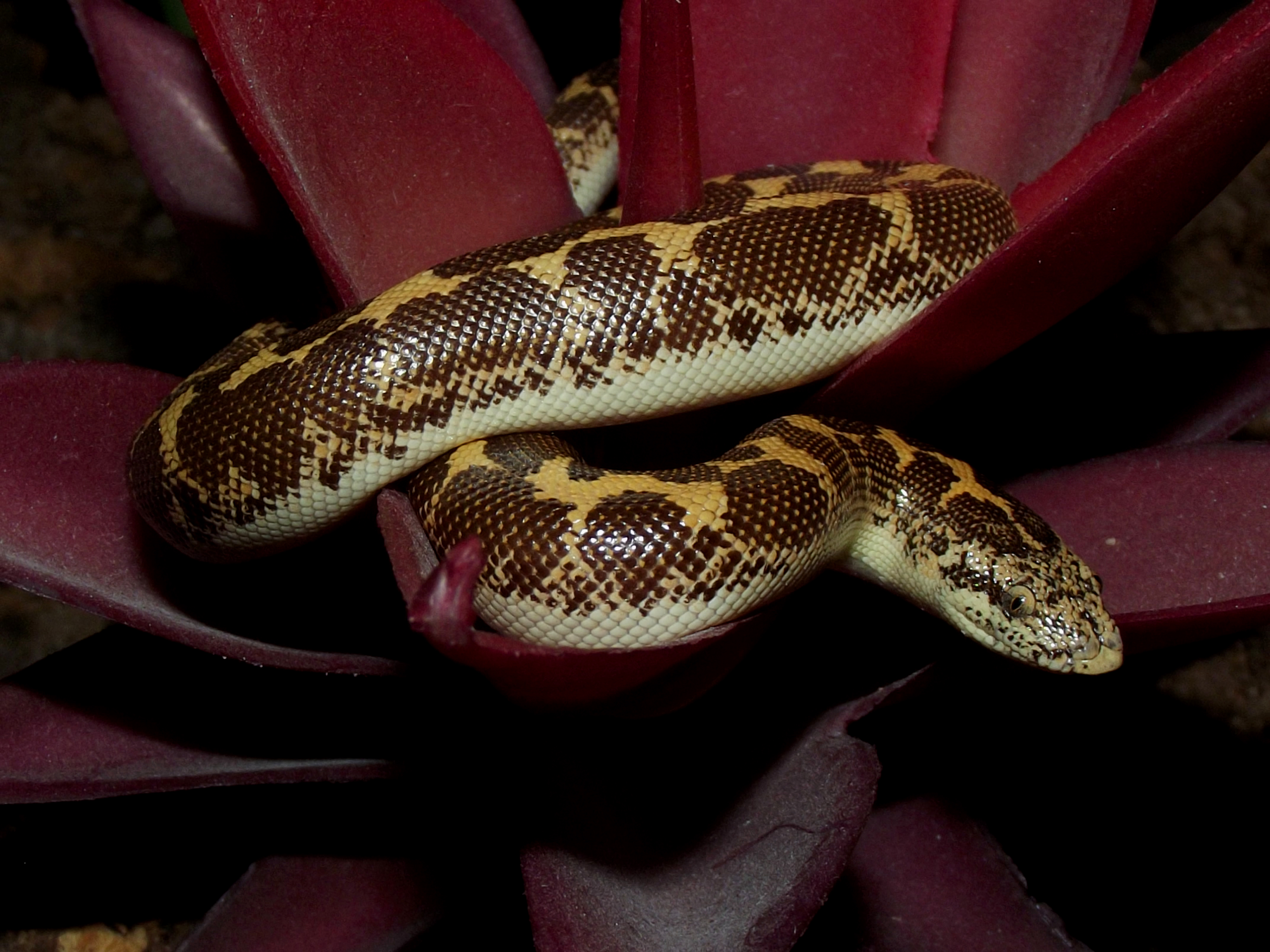 Adult Size:

Whilst not a priority of ours, if I had £1 for every time we were asked "how big will it grow?" We would be very rich men. Quoting lengths can be misleading, if a book quotes 200cm or 220cm you think of some super size Anaconda that is going to come and get you whilst you sleep. The truth being far less Hollywood and in fact the snake can comfortably coil onto a dinner plate without issue.

Remember snakes are essentially long thin tubes. Far too much emphasis is put on size and whilst we wouldn't go as far as to say disregard it maybe re-evaluate its importance. It is easy for us to be blasé about this variable as experienced keepers but we understand the concerns of new keepers as well. On this basis the goldilocks size was applied. Animals within 75-140cm scored perfect 100% on the size score. The further adult sizes deviate from this range the more points are knocked off as a result. The risk for intimidation of a keeper seems to increase as we pass four and a half feet in adult length. Conversely snakes smaller than 75cm as an adult may well require specialist prey such as frogs and lizards rather than the staple easily sourced pink mice.


Above Right: Kenyan Sand Boa
(Gongylophis colubrinus)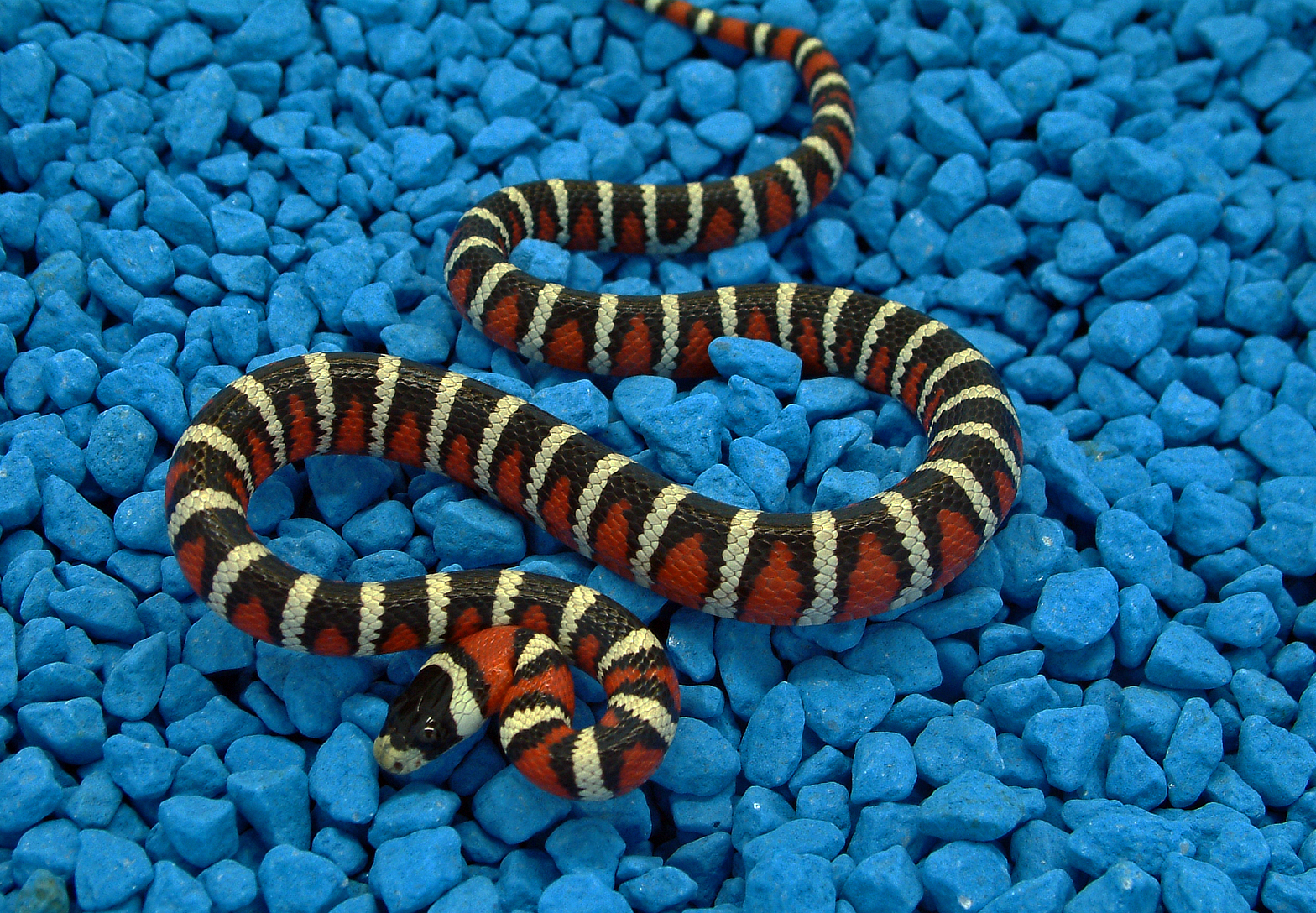 Appetite:

There are variables throughout the year and throughout a snake's life cycle that may affect appetite. Both the weather and sexual maturity are major players here in affecting particularly males with their food intake. Humans as pet keepers are pre-programmed to be feeders so when an animal voluntarily abstains from food it can be a worrying time. During the winter months many animals enter into brumation and may become hap hazard with food intake, others may go of food for months at a time.

This is all normal and to be expected. On occasion nervous babies may not feed properly and this will justifiably worry novice keepers. The most robust feeding species have earned the perfect 100%. These species will rarely be affected by variables and will continue to feed come rain or shine. Potentially all mature males of all species within this website will have a propensity to stop feeding during the winter Brumation period. Do not panic.

Animals that are either generally accepted as nervous or that are particularly badly affected by seasonal changes have lost points here. Snakes that prefer other types of mammalian diet such as gerbils and multimammate mice have also lost points here because of issues with accepting readily available mice and rats.


Above: Huachucha Mountain King Snake
(Lampropeltis pyromelana woodini)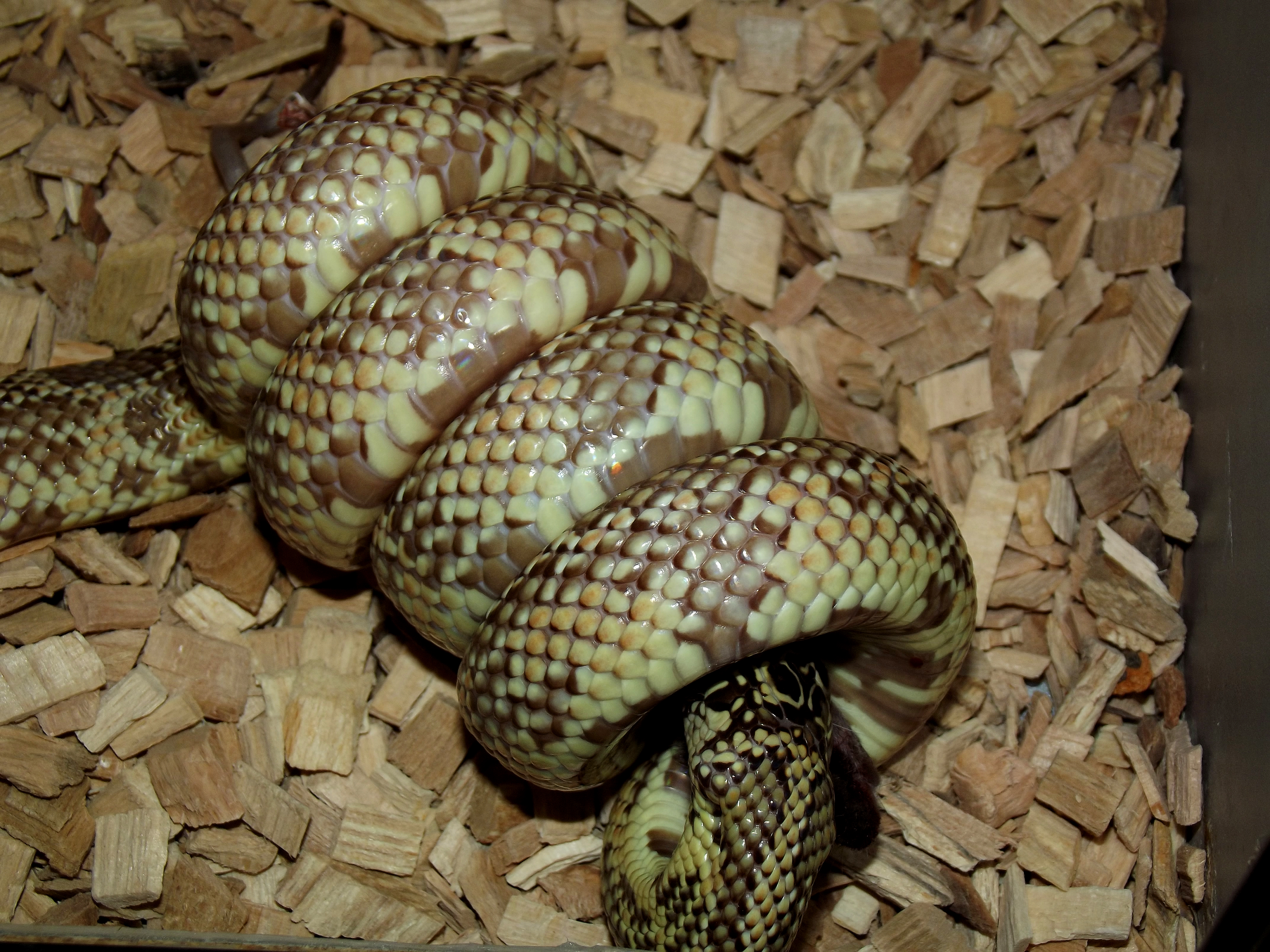 Above: Mosaic Florida King Snake (Lampropeltis getula floridana) constricting its prey. Constriction is the mode most commonly used by species here to dispatch their prey. Rather than constriction certain species may forcefully pin their prey rather than wrap around it. The only real notable exception here is the Western Hognose Snake (Heterodon nacius nacius) which is a mildly venomous species from the Great Plains of North America. This species has enlarged grooved teeth towards the rear of the roof of the mouth. Above the tooth is a specialized venom gland called the Duvernoy's gland. Here modified saliva can run down the groove of the enlarged tooth into the cuts in the preys skin made by the teeth. This is not a particularly efficient mode of envenomation and as a result Western Hognose will chew rapidly to maximize the gland releasing the venom. Depending on a keepers reaction to stings and bites effects from bites may result from little to no reaction to localized swelling, bruising and even blistering of the skin. If a keeper has a history of anaphylactic reactions to stings a Western Hognose would be an erroneous choice.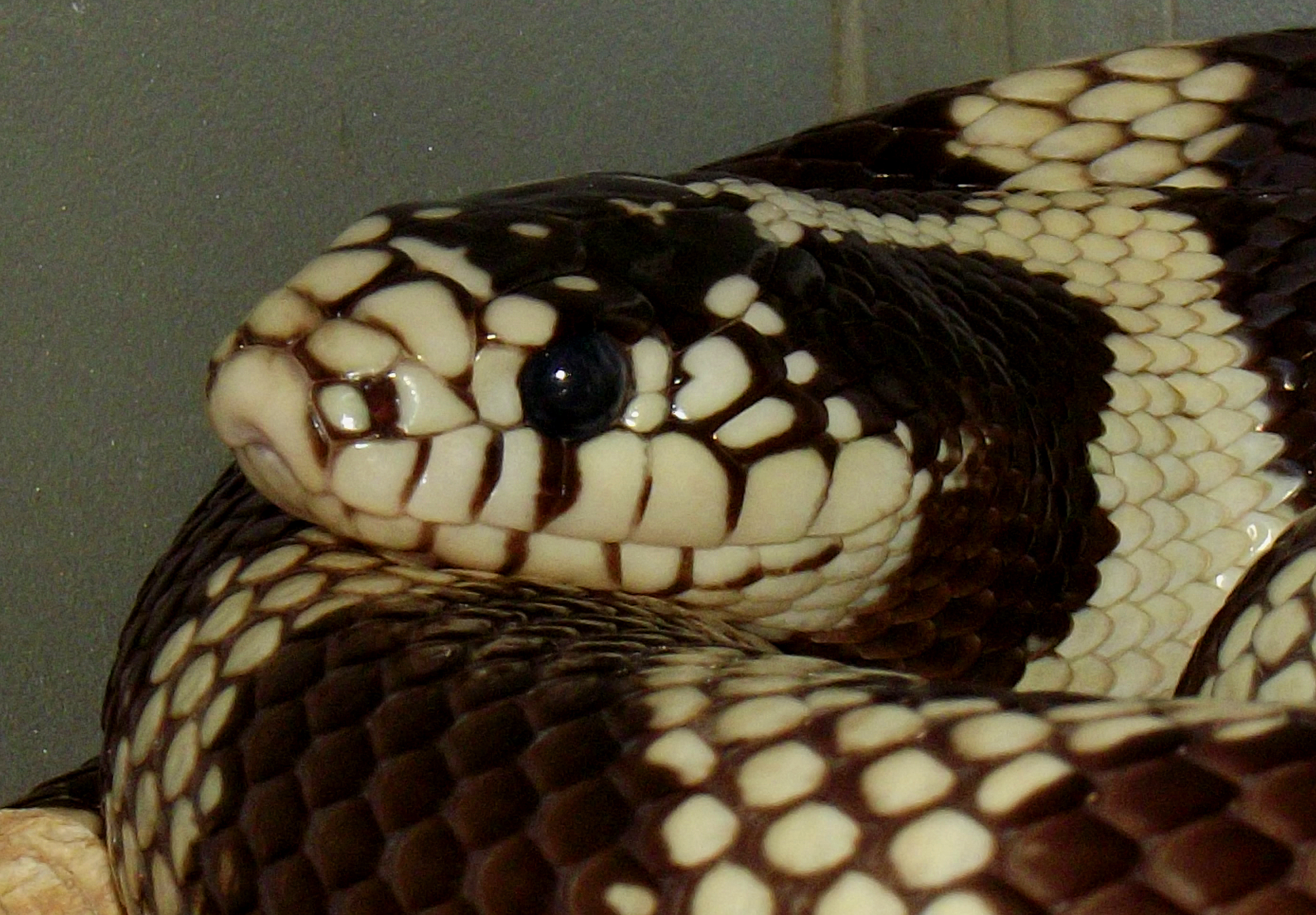 We all get carried away. It is human nature, it does however come with pitfalls. As we discussed earlier by taking on the more delicate tropical and equatorial species you may bite off more than you can chew. On occasion breeders and dealers make certain species sound a walk in the park 'don't worry about its reputation….etc etc'. Hold firm, stick to the species you have identified as suitable and applicable to yourself or members of your family.

Even within the species choices we have provided there is variance in adult size & housing needs as well as other variables:

Left: Californian King Snake
(Lampropeltis getula californiae)

Smallest Species Covered: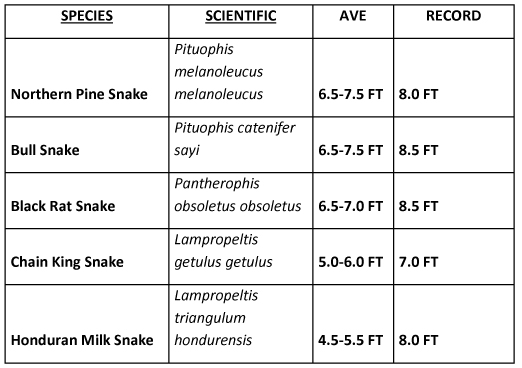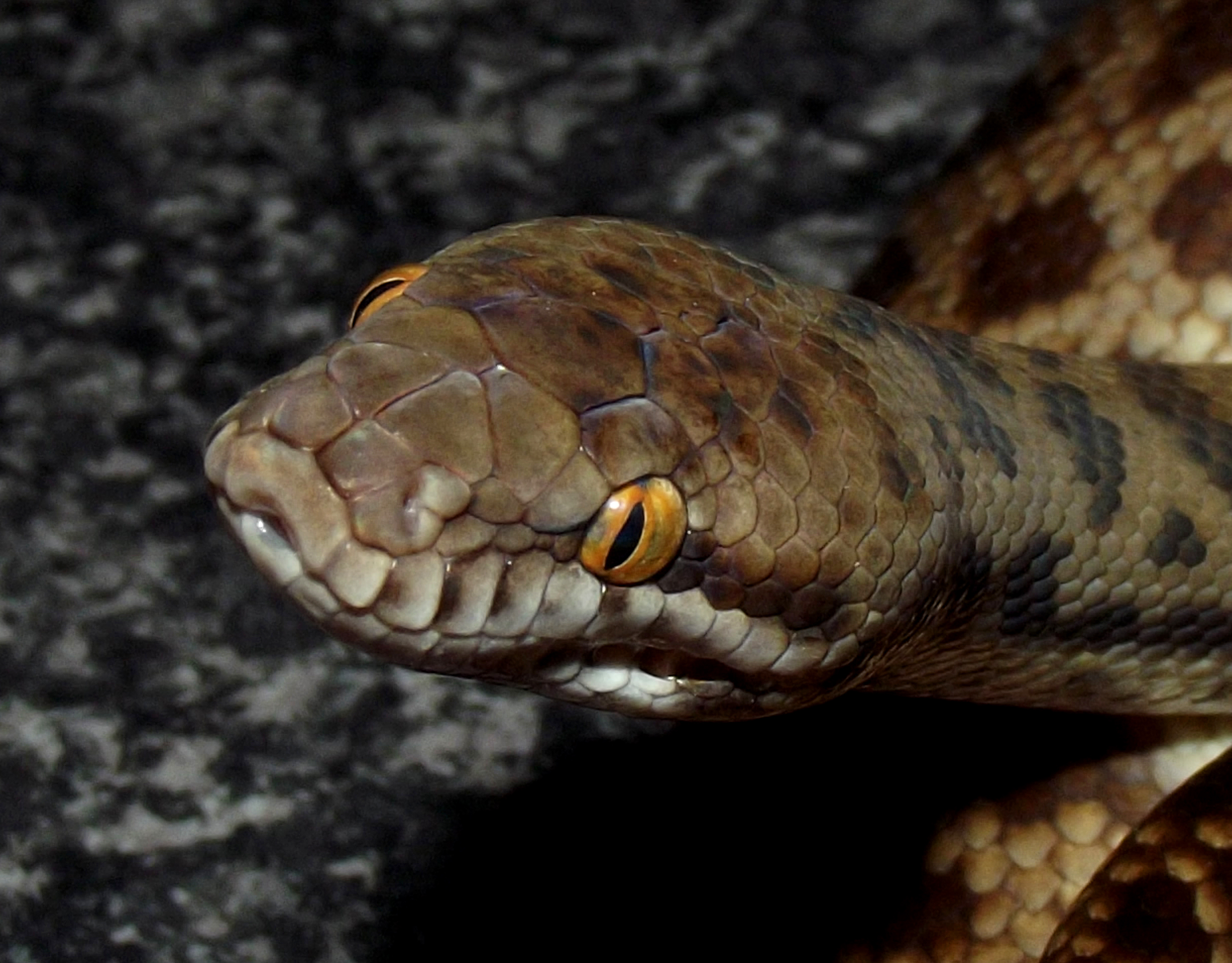 Just considering this small selection of species illustrates just the kind of size differences we are dealing with.

We recognize that the largest snakes are going to require the most space for their eventual adult enclosure, this come with the result of great wattage consumption to run the increased volume of enclosure. A greater amount of waste will be produced as a result of feeding larger prey items & the cost of maintenance through larger amounts of substrates needed.

Well! – That is cut and dry then.. Go for the smallest snake and cut down on all of those costs. If only it were as easy as only concerning ourselves with a single variable. A larger proportion of smaller snakes are so tiny at birth that their natural prey and resultant appetite for pink mice may be touch and go at best. Pinks may in actual fact be too large. Many smaller snake species prefer tiny lizards or frogs as their initial diet, some even eat insects. So it is entirely possible to go too small as well.


Above: Spotted Python
(Antaresia maculosa)

The above table shows a genus of Pythons considered for this book, the two largest species made the cut on the basis that they can be relatively easily established from birth on pink mice, they generally have good personalities and are interesting beginner species. Once established and raised for a year of so the other two species are perfectly suitable pets but it is their reluctance to feed on standard prey as youngsters that precludes them from the beginner lists here.

As babies genus Antaresia pythons are very delicately built. Other snakes are much more heavy set and therefore can accept pink mice as introductory meals. We are in search of that 'sweet spot' the goldilocks size that combines manageability and ease of raising animals on mice without difficulty or scenting on conventional rodent prey. This sweet spot seems to be snakes from 75cm to 140cm. Many of the species mentioned fall within this bracket.

Smaller or larger animals are included if they will establish and feed on conventional prey with the minimum of fuss or as larger animals they are so laid back that they still make perfectly suitable species for the slightly more confident beginner.
Conversely there are species that will establish and feed fine when young but once breeding season triggers kick in they may become more sporadic with their feeding. This may culminate in fasting for extended periods (3-4 months) . Is this liable to make you panic? If so, consider another species as there is very little to be done to convince a male that is fasting because of breeding season to feed.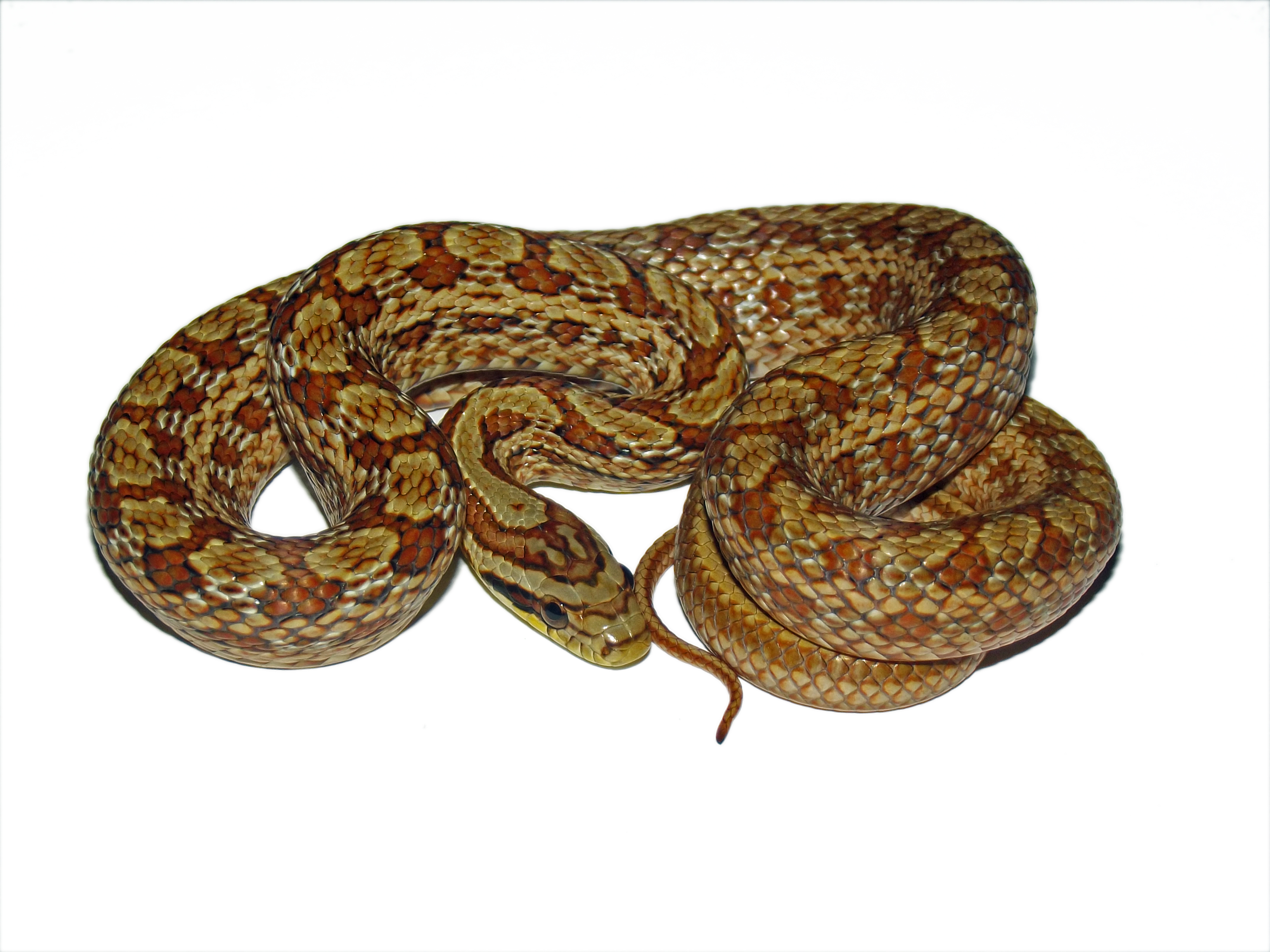 Source:

Exactly where does one go to get a snake? Well it is actually far more straight forward than one would imagine. The obvious choice is a pet shop. Generalist pet centres may have small reptile sections or there is a network of specialist reptile centres (like ours! hint hint..) in most countries. In the UK newly instigated standards of practice for these stores have rated them out of 5 stars. This information should be publically available on local council websites to make sure you visit conscientious shops. The star rating should also be on show in store as well. These reptile specialists will be where you can see the most diverse range of reptiles on a day to day basis. Reptile breeders may occasionally advertise their surplus stock online, the height of this activity usually occurs in time with breeding season between May and October. These breeders are not to be confused with 'flippers ' who buy to sell online. If you are purchasing online you want to meet the breeders and preferably the parents of the baby you are interested in. Periodically throughout Spring and late Summer there will be breeders or expos that you may be able to find. These offer a huge range of animals for sale. Unfortunately species diversity is not what it once was but things are hopefully set to improve as reptile keepers start to realize there is more to life than just Corn Snakes and Royal Pythons.

The primary objective of all these sources is sales. Be prepared to make clear from the outset you are researching and enquiring. Genuine sellers will want to work with you to help you make the right decision. Those preoccupied with profit will usually limit communication (if that is the case you did not want to buy from this kind of seller anyway. It is important you trust the source and the information they provide you with. Shop around, see what your options are, one may quickly realize cheap is not always best.


Above: Twin Spotted Rat Snake
(Elaphe bimaculata)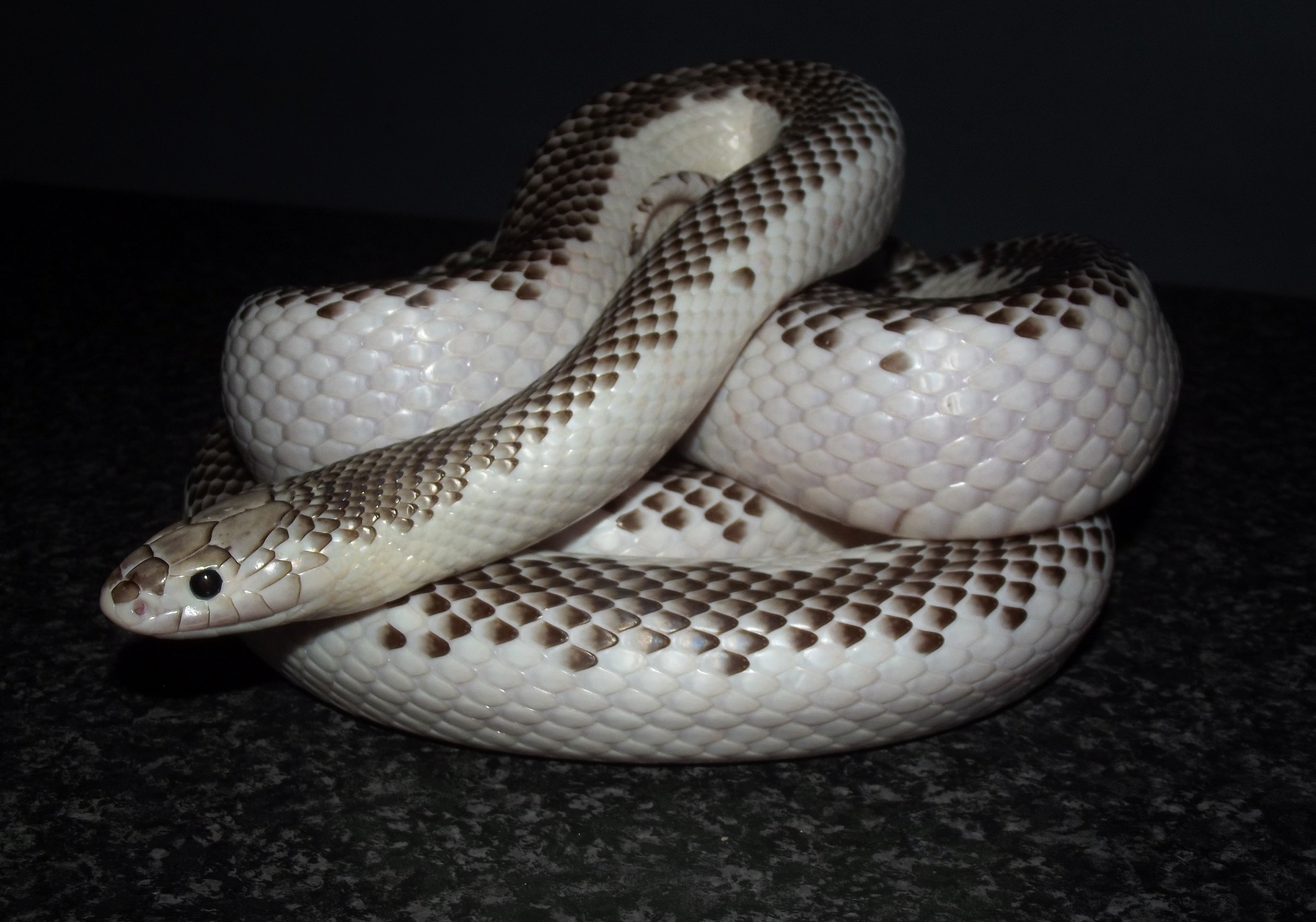 If the head is disproportionately large this may mean the animal has been stunted or underfed and may well be much older than body length would signify.

The jaw line of the snake and the shape of the mouth should be neat and fit together without gap or misalignment. Under shot or over shot jaws can signify inbreeding or erroneous incubation and gestation husbandry by the breeder. Gum and tooth infections will cause swelling and a pursing of the lip (labial) scales. Snakes like this should be avoided, mouth infections can lead to respiratory chest infections that will require veterinary intervention.

Whilst checking the jaw line of the snake have a look at the nostrils of the snake too to ensure they are unblocked and free from mucus or bubbles which may indicate excessive rubbing or respiratory issues respectively.

Eyes should be clear and bright, the scales should neatly meet the eye, no pursing or lifting to the scales should be expected. There should be no obviously bagginess and the eyes not sunken in any way. Snake mites have a nasty habit of gathering in snake eye sockets and baggy looking eyes may be an indicator of an infestation. The brille or eye scale should be free from damage, look for signs that previous skins eye scales may have been retained. Multiple eye caps can be a pain to remove and a snake showing signs of this should be avoided.

The spine of your snake should be smooth, take the time to run your finger tip down the spine and make sure no deviations exist. Kinking can be a sign of a few things. Erroneous incubation or gestation temperatures during embryonic development, a precursor to other congenital defects that may not be immediately be obvious or damage from trapping incidents after birth. Kinks are like icebergs, we can only see or feel what is on the surface we cannot see how it impacts the internals of the snake. As the snakes grow so can the severity of the kink as bone is developed, this could lead to pressure on the inside of the snake and maybe even contribute to digestive blockages later in life.

The ribs and flanks can be damaged from being gripped to tightly, gently run the fingers down the sides of the body to ensure there are no flat spots or even indentations that may indicate damage that has occurred historically.

The vent and cloaca should sit neatly closed, the area around the vent should be clean and unstained. The area should not seem angry, infected or swollen. It is worth pointing out some snakes particularly babies may vacate their bowel through fear if not fully socialised. This is a normal defence behaviour and does not signify anything being wrong. If this happens clean up the snake with some tissue and re-inspect the area. If the vent remains open through fear just ensure it does not appear angry and red more of a pale finger nail pink.

The tail of a snake should be devoid of and kinks or deviations. It should have a full range of movement and grip strength (assuming it is long enough to grip, this may be an issue for Sand Boas and the more stout species covered). A snake that is being handled will regularly used its tail to grip for security. If the tail is stroked almost by instinct it will wrap the finger stroking it.

It is important these checks are undertaken prior to you leaving with the snake. It is no good doing these checks once you get the snake home. It may be hard to convince the seller these problems existed prior to you taking the animal home. Make sure you are totally satisfied with the animal being offered. If there is any doubt about the animal do not purchase it.


Above Right: White Sided Florida King Snake
(Lampropeltis getula floridana)