Some people have an aversion to the term 'Beginner' snake. They believe it denotes some sort of throw away mentality. They believe anybody should be able to keep anything. I disagree.
Writing as a member of staff or owner of a specialist reptile centre thousands of people have come to the shop for advice. Many times parents are actively seeking advice as they do not share their child's affinity towards reptiles. They mean the animal no harm but they want to protect their child from any potential heartbreak by taking on an animal beyond their capability. This website and the term beginner snake in context is for people actively seeking advice from an experienced keeper wanting direction on which species make the most appropriate choice.
Choice is something you definitely have, this website covers or mentions over 90 species or sub species of snake. We have sought to score and rank them based upon qualities most beginner keepers are looking for.
The qualities are:
· Hardiness

· Temperament
· Territoriality
· Willingness to feed
· Eventual Adult size
Each quality is scored out of 100% based upon the authors' experience. These scores are not definitive, more of snapshot or overview. Of course, specimens exist that buck the trend and could render these scores as false. Scores are based upon the average experience garnered by the authors by having maintained large numbers of specimens.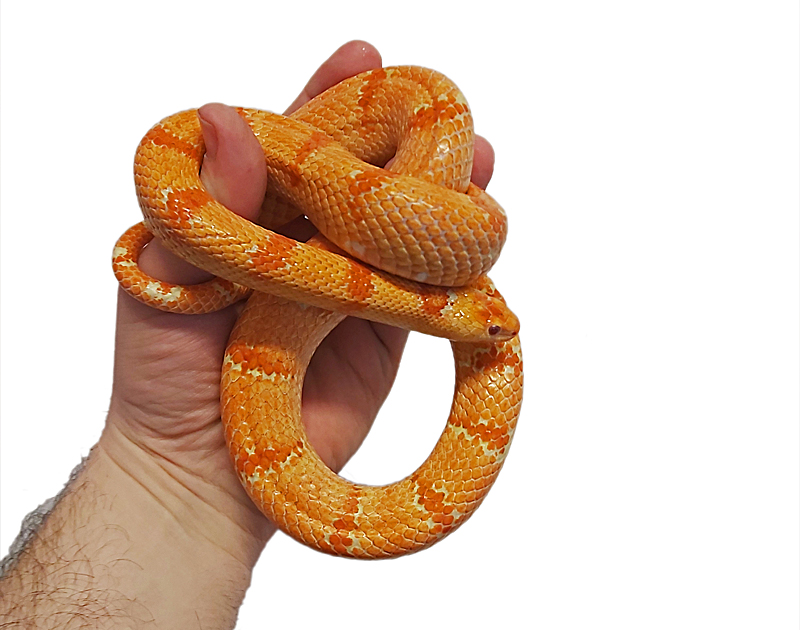 Pastel Nuevo Leon King Snake (Lampropeltis leonis) AKA (Lampropeltis mexicana thayeri)